As one of the top providers of block management London has, we can appreciate why many landlords are having a tricky time. Our goal is to help however we can. This could be with stable services to manage their properties or options like guaranteed rent. Whatever their needs, we look to build strong, long term partnerships that will benefit them.
Some of the best news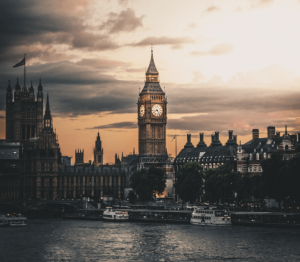 This has been a very challenging year for everyone. However, the news that vaccines were on the way brought some much needed positivity. Now people across the UK and around the world are getting vaccinated. This will continue long into next year but is a great sign that things could be getting back under control.
With a more positive outlook it is a good time to look ahead to what could happen in 2021. It could mean good things for the property market, especially in London.
One thing that buyers will be eagerly looking for is a change from lenders to start allowing smaller deposits. Many of them removed 10% mortgages from their offerings and would not lend to anyone with less than a 15% deposit. A higher interest rate also made it more difficult for a lot of people to lend. However, with a vaccine and the likelihood there will be more people looking to buy, smaller deposits may become acceptable again. This could help first time buyers in particular.
London's lustre
The thing that draws many people to London is the chance to live close to great nightlife, shops, and other amenities. However, living in these busy urban areas must have felt very different when all of these things had to close because of coronavirus. The key to making the city more attractive is to get all of these things safely open again. A vaccine could certainly help with this.
Returning to offices
Another reason for the dramatic change in attitudes towards properties in London is the need to work remotely. Sadly a lot of homes are not ready for this and people are making the move to the suburbs. However, the vaccine could mean offices can start to reopen. It could draw many people back to how they used to work rather than sticking with remote working. This is most likely with people who have been struggling with finding space to work effectively at home.
International buyers
A third thing that could help to turn London's property market around is a return of international travel. Successful vaccinations around the world would make travelling easier. That could in turn bring more buyers back. There could be a rush of this before April when a new 2% stamp duty charge for buyers outside the UK comes into force.
Reliable block management in London
Finefair Ltd knows that blocks can sometimes be the trickiest assets to manage. Their nature with shared public spaces like stairwells and lobbies can cause some issues. However, we can deliver a great service for any kind of block. In fact our aim is to provide even more value here where possible.
So, if you have a portfolio you would like us to manage, why not get in touch to see what we can do for you? As well as the best block management London has to offer, we provide help with lettings, council leasing, guaranteed rent, and more. Clients love working with us because we give them lots of options and great rewards.