At Finefair Ltd we know how stressful it can be for some landlords to find someone to manage their properties. They may have issues if their portfolio is very diverse, including different types of property. Luckily we can deliver a great service to suit any needs. In fact we offer the most dynamic property management Haringey landlords could hope for. Whether it is homes of any size, flats, entire blocks or something else, we can manage it.
A wonderful community
When people think about Haringey they naturally focus on the most popular areas like Muswell Hill, Crouch End and Highgate. However, there are plenty of other options. One that is definitely worth considering if you want a community feel is Stroud Green. This is an area that is popular with young professionals and families.
Homes
The housing options here are really attractive to buyers and renters. The stock is mostly Victorian style properties. There are plenty with original features and lots of space for families. In addition, a number of them have been modernised. That means people can also find ones that have been split into spacious apartments. On top of that there is plenty of new builds too.
Amenities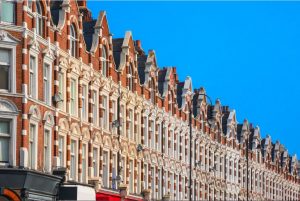 In terms of amenities, there is a lot to love in the area and nearby. Stroud Green Road has shops, bars, and a great selection of diverse restaurants. Nearby is the bustling Crouch End with even more shops and bars.
People who love peaceful green spots will be happy here too. There are routes along New River and Finsbury Park is nearby. Mackenzie Garden is a really nice spot in the park. There are also lots of other great amenities here, including a gym, a running track, tennis courts, and a pond. The park also hosts a number of events.
While Stroud Green itself isn't the best spot for schools, nearby neighbourhoods have plenty of options. In fact you could choose from a number of good primary and secondary schools. Just make sure you select a home in the right catchment areas.
If all of that wasn't enough this part of Haringey also has cheaper prices than neighbouring areas. As a result buyers could save a healthy amount while also being close to lots of great amenities.
Expert property management in Haringey
Finefair Ltd is happy to work with investors who target areas all over London. We can even help them to decide where to look at, considering all options to see which can be the best for them. Then we can take care of their portfolio for them, managing everything effectively.
So, if you want the very best property management Haringey can offer or need help in other parts of the capital, rely on us. You can choose a service to suit you, including managing assets, guaranteed rent, and more.