Of all the council leasing companies Richmond upon Thames has, ours is the most dependable. We have been working in this area for years. As a result our team are well aware of the borough's hotspots. In addition our people know all the tricks of the trade. Whenever you require assistance, you should come to us.
Richmond upon Thames is certainly one of London's greenest locales. There are impressive tracks of parkland that exist alongside historic landmarks, businesses, and homes. All of this generates a magnificent blend of natural splendour and urban culture. This makes it one of the city's top destinations. As you might expect, there is a lot for you to see and do here.
The London Wetland Centre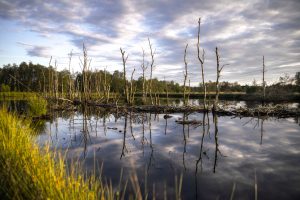 This is somewhere you will definitely want to go. Wetlands remain vital ecosystems to this day. Since 2000, this has been a protected wildlife preserve. In addition, it has been a Site of Special Scientific Interest since 2002. The centre began as a series of small reservoirs in a loop with the Thames River. The area is the home of a multitude of wildlife that relies on this ecosystem. Plan accordingly here as there is plenty to do.
Marble Hill House
This mansion dates from 1724 to 1729. It was built at the behest of Henrietta Howard and is a work from famous architect Roger Morris. For those who don't know, Howard herself was the mistress of King George II. As a result the property built for her is stunning and has beautiful gardens. English Heritage currently manages the site, offering tours. Several events are also held here throughout the year.
Richmond Theatre
This wonderful Victorian venue is one of the greatest examples of the work of Frank Matcham. It has a beautiful exterior and an even more ornate interior. Every year there are lots of incredible performances, including lectures, stand up comedy, concerts, and movies.
Twickenham Stadium
Richmond is the home of English Rugby. The national rugby union team play here and, with 82,000 seats, there is a fantastic atmosphere. You can see a match, take a stadium tour, or even visit the museum.
One of the best council leasing companies in Richmond upon Thames
At Finefair, we know that trying to make profits in real estate isn't easy. However, we are here to ensure you succeed. We give you all the support you need, as well as lots of useful tips.
As one of the foremost council leasing companies Richmond upon Thames has, we are always happy to offer a bespoke service. Get in touch today if you want to work with us.