Finefair is the lettings agent Lewisham landlords trust to help them get the most from their assets. We provide reliable services from start to finish. This includes arranging management, handling tenants, and doing maintenance. We even stay up to date on changes in laws and regulations. As a result we can adapt our service and inform our clients of their responsibilities.
Selective licensing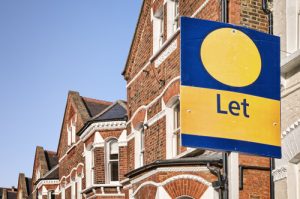 Lewisham Council is trying to improve the private rental sector in the Borough. Currently 25% of homes are rented from private individuals. While the local authority stress that not all landlords are bad, they want to do more to punish rogues who give the whole sector a bad name. The hope is improving the sector will also help to reduce issues like anti-social behaviour, fly tipping, and even homelessness.
The Council is looking at rolling out a licensing scheme in the area. This would require landlords to pay up to £750 to get a license for each property they lease. The properties would also need to meet very specific requirements in terms of quality and condition.
The licenses would make it easier for the local authority to track properties and inspect them. There would also be more funds for prosecuting landlords that did not meet their obligations.
Does it work?
A number of areas in England have this kind of licensing scheme in place. In London areas like Newham and Barking and Dagenham have them. The former has been successful with their scheme, seeing the number of rogue landlords facing prosecution rise dramatically.
The key to being successful with a licensing scheme like this is to have clear objectives as well as the funds to enforce it. If a council had the right resources, they can successfully improve the sector.
Timeframe
In 2015 there were changes to the rules about selective licensing. The change means that a council requires permission from the government if they want to introduce a scheme that will cover more than 20% of the rental homes in an area or more than 20% of the entire Borough. This makes it a little trickier to put a scheme in place.
Since the change, only Barking and Dagenham Council has been successful in receiving permission for licensing. Several other areas applied for it but failed. In addition, a number of areas that put licensing in place before 2015 have had to get permission to continue with it after the initial term expired.
Working with the best lettings agent in Lewisham
Finefair appreciates the potential impact that selective licensing can have. We already have experience with this thanks to our dealings with landlords in other parts of London. We can adapt to this and still provide the same great service.
If you want to work with the top lettings agent Lewisham has, talk to us. You can call, email, or use our contact form.