At Finefair Ltd we strive to offer the most dynamic services for each and every client. We are happy to take responsibility for all kinds of assets. At the same time we provide assurances on your rental income. So, if you want to work with the top name for estate management Harrow has, or need services in other parts of the city, work with us.
Affordable homes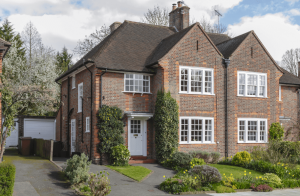 Many parts of the UK have a shortage of affordable housing. This can cause lots of problems, making it hard for people to find a home to buy or rent. It can lead to serious issues, including homelessness and people living in temporary accommodation.
One of the issues with affordable housing is that the term itself is quite ambiguous. In broad terms for a home to be "affordable" it must be available at below the market rate. But there is no set definition for what it actually is.
If you look closer you can see that several types of housing actually fall under the term affordable. This includes starter homes, shared ownership, rent to buy schemes, and socially or intermediate rent.
Boosting supply
The Government and local councils across the UK are looking for ways to improve the supply of affordable housing. One way they do this is by requiring all new developments to ensure that some percentage of the properties will be more accessible. Developers that fail to do this may find they cannot get planning permission.
However, simply providing the affordable housing is not always the solution. In some cases developments do provide it but then people fail to take up the properties. This can lead to issues.
A situation like this is happening in Harrow at the moment. Emporium Court on Alexandra Avenue, South Harrow, is a new build that got planning permission in 2019. The development has 61 homes, 12 of which were available for shared ownership. This designation marked them as affordable housing.
However, the developer Washington Young LLP has had issues selling the properties since their completion. As a result they applied to the council to remove the clause from the agreement. The council chose to accept the proposal, citing that in this case there was no option.
So, what this means is that Washington Young LLP will now be able to sell the 12 properties as regular purchases. They will contribute around £822,000 to the council to help provide affordable housing elsewhere in the Borough.
Stanmore Tube Station project
While the loss of affordable housing at Alexandra Avenue is concerning, there is some better news too. The Mayor of London Sadiq Khan has chosen to call in a proposal for a development on Stanmore Tube Station. He may choose to overrule the local council and grant planning permission.
The proposal is to redevelop a car park next to the station, creating an 11 storey block and 277 new homes. It would have been 100% affordable housing in a central location with excellent transport links. However, there was strong local opposition to the plans. As a result, Harrow Council did not grant planning permission.
The project could still go ahead now though if the Mayor of London grants permission. That may happen as the Greater London Authority said Harrow was missing their target for providing affordable housing. The GLA believes these 277 homes would be a significant move towards hitting it.
Estate management in Harrow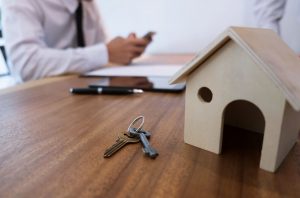 Finefair Ltd understands why investors would want to consider Harrow, whether it is new builds or older properties. It is one of the best parts of North East London, offering some of the best schools, open space, good transport links, and lots of amenities.
If you are an investor and want a great partner to help you take care of assets in this part of London, we can help. Our skills are fantastic, and we can combine management and portfolio expansion with guaranteed rent and more. This means you can get everything you need from us. It is one of the reasons we are the top provider of estate management Harrow has.
So, if you want to learn more or have any questions for us, please get in touch.