One of the most interesting ways to protect your rental income is to let the local council handle tenancies. This can give you a stable income and protection against voids. It can also save you on management and maintenance, as well as all the time it takes to do admin. Finefair Ltd can help clients to arrange this kind of service. We can do that for all of the various investment properties Havering is home to.
Allocating housing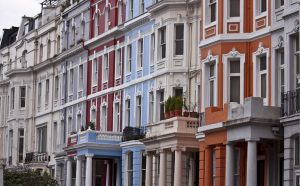 Social housing in Havering is a very hot topic at the moment. Just last month the local council signed off on a new agreement for how they will allocate the homes in the future. The current rules are from 2016 but there were concerns about how fair they are. Plus, the council is struggling with demand and supply. It is believed that only one in five households applying had a realistic chance of getting a property.
The new proposal for how to allocate the housing went before councillors on October 20th. They agreed to modify the system to make it fairer. This new scheme will come into force at some point in 2022.
What is changing?
There are a few key things that will change in the new scheme. Firstly, is the annual income threshold. Currently households who earn more than £36,000 a year cannot apply to join the social housing register. While that threshold will remain for single people and couples, families of three or more will be able to earn up to £50,000.
The change will also adapt the limit on the amount of savings a person can have. At the moment people can apply for social housing as long as they have household savings or assets below £36,000. The new scheme will change this to a new limit between £20,000 and £30,000.
There will also be new housing bands. Currently there are four but the new scheme will revamp them and create a new one. If this change does go ahead the bands will be – band one (urgent need), 2a, 2b, 2c, and 3.
The aim is that the new bands will help to prioritise households that need housing more urgently. This would include care leavers, people with disabilities, carers, and working households. It would make it easier for tenants to move to smaller properties to hopefully free up larger homes.
One thing that is not changing though is how long people need to live in an area. There was a proposal that would have meant people had to continuously live in the Borough of Havering for ten years. However, this requirement will remain at the current six years.
Opportunities Register
The scheme will also introduce a brand new register for people who do not qualify for social housing. It will allow any member of the public to record their interest in housing options such as low cost home ownership schemes.
Looking after investment properties in Havering
Finefair Ltd is the best partner if you have assets to look after. We can offer a fantastic range of services that include everything you need. Plus we can guarantee rent and work with local councils to help them provide properties for people that need them. This means our service can benefit all sides.
So, if you have investment properties, Havering has nobody better to work with. Plus, we can look after assets in other parts of London too. That means you can keep everything with us and enjoy the most convenient service and best value. Contact us today to learn more.