Finefair Ltd is a company with a difference. We believe in offering the most dynamic services because we know that landlords always want something unique. This is also the best way to maximise value and returns. Our approach is one of the reasons we are the top provider of property management Kingston upon Thames has. It also helps that we know the area and can handle any kind of needs.
A shift in high street usage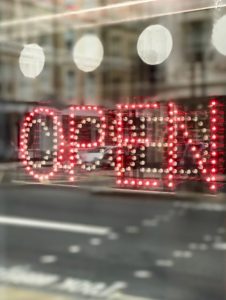 The COVID pandemic has had a big impact on high streets across the UK. Initially there was a huge amount of trouble because of closures. Sadly that meant it was the end of the line for many businesses. Others have had to manage as best they can. Now there is even more trouble with issues such as supply chain problems and staff shortages.
It is not all doom and gloom though. There have actually been a number of positive signs. One of them is a shift back to buying locally. Travel restrictions meant more and more people had to stick with their local high street. This has helped to generate good footfall in many parts of the UK. That has been wonderful news for those local businesses.
New rankings
The 2021 Vitality Ranking by HDH also has some great news for different high streets across the UK. The report ranks locations based on a number of important factors, including footfall, variety of stores, size of the retail space, and average shopper age.
According to the rankings, the best high street in Britain is Beaconsfield in Buckinghamshire. The market town had an excellent period. In fact, it rose 63 places to take the top spot.
The South East of England dominated the rankings, taking four of the top ten places. As well as Beaconsfield, Henley on Thames, Tenterden, and Sevenoaks all got a place (2, 3 and 6 respectively).
Marlborough in the South West, Berkhamsted and Harpenden in the East of England, and Ilkey in Yorkshire and the Humber also made it into the top ten. Of those, Harpenden was the biggest riser, moving up 130 places to 9th.
London had two high streets on the list. The highest was Wimbledon Village at number 4, moving up three places. Kingston upon Thames came in 7th. Both are from the same Borough.
Wimbledon Village got praise for its impressive variety. It is home to a great mix of essential shops, chains, and department stores. There are also banks, charity shops, pharmacies, and restaurants too. This means there is something for every kind of need.
Investing in the areas
The performance of the high streets makes these locations some of the best spots in the UK. The two in Kingston upon Thames are particularly impressive. This is because they have great local amenities as well as east transport connections into London city centre. That provides fantastic variety.
Property management in Kingston upon Thames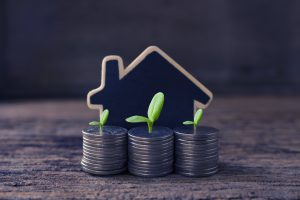 If the great news above inspires you to invest here, Finefair Ltd would be the perfect partner. Our knowledge is truly extensive, covering everything from private letting to public and all aspects of management. We work to ensure we satisfy our clients' needs, delivering the right services every time.
So, if you have any questions about assets or property management, Kingston upon Thames has no better team to speak to. You should contact us to find out why we are the right fit for you.