People often wonder what type of properties are the best ones to invest in, especially in London. We are happy to help here. In fact we have a lot of information because we are one of the top providers of property management Brent has. Our services see us working with every kind of home, from studios to luxury mansions. If you want help, Finefair Ltd is a company you can rely on.
Corner plots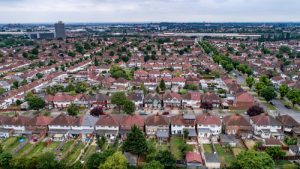 New data shows that in some parts of London corner plots have an incredible premium on their values. On average this kind of plot has 13% more value than neighbouring properties. In monetary terms the average corner property is worth £835,621. However, non-corner homes have an average of £739,458.
If you look at the figures borough by borough, you can see some areas where the premium is even bigger. The biggest one is in Islington. Here the average corner plot is worth £1.7million. Surrounding homes are worth an average of £1.1million. As a result the premium is a humongous 44%.
A number of other areas had premiums that were bigger than the average for the city. This includes Westminster (40%), Newham (35%), and Tower Hamlets (26%).
As a leading provider of property management Brent clients rely on, we have good news for people with homes on corner plots here. These assets are typically worth 13% more than surrounding homes. That means it matches the average for London.
Surprisingly though, there are some locations where corner plots are actually cheaper to buy. This includes places like Greenwich, Camden, and Hammersmith and Fulham. Here a corner plot is 10%, 8% and 7% behind neighbouring properties respectively.
Why are some corner plots more valuable?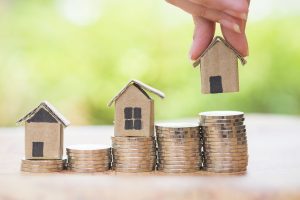 There are several reasons why homes on corners can command more value in many cases. Firstly is the fact they are often more spacious and larger than other homes on a street. This can be especially valuable if they have additional outdoor space.
In addition, some people love corner plots because they can offer extra privacy. There will only be a neighbour on one side so the homes can feel more private.
Thirdly, the properties on corners also tend to have better lighting and ventilation. Again this is generally because they only have a neighbour on one side. It can leave the other completely open, giving more opportunities for large windows without obstructions.
The premiums can also be higher in some areas due to supply issues and the quality of the surroundings. If there is a shortage of these properties but demand is high, it can push the prices up as more people compete to make a purchase.
Choose the best property management in Brent
Finefair Ltd offers fantastic services for all kinds of buyers, helping them to get the most from their assets. We can manage everything, including corner plots. We can even look at opportunities that could increase the value and yield of your portfolio.
So, if you are looking at property management, Brent has no company with more to offer than us. Please get in touch today to learn more and start working with us.