Finefair Ltd understands everyone has different ideas for how they want to invest their money. For many, property is a great opportunity. This is especially true if they can choose assets in areas with high rental demand or a healthy chance for capital gains. We can provide support here and have a reputation for offering some of the best advice about property investment Bexley clients can ask for.
The seasonal property price drop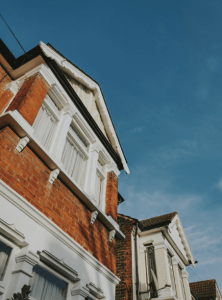 Traditionally every year there is a dip in property prices in the lead up to Christmas. It happens for a number of reasons. Firstly is the fact that most people change their focus to preparing for the holidays. It also becomes a trickier time of year to move house. Usually people only try to sell at this time of year if there is an urgent need to complete a sale.
This year the lull in prices has come a little early. According to the latest figures, the average UK house price was down 0.6% in November. This translates to a loss of £2,044 on average.
Surprisingly, the drop in London was slightly less than the UK average. According to the data it was just 0.4%. However, accounting for the higher values of homes in the city, the average monetary loss was £2,591.
Experts expect the cooling to continue through most of December. However, they are anticipating a boom on Boxing Day. Again this traditionally happens as people rush to get back to deciding on their future plans. There can often be a rush of sales as people look to take advantage of the seasonal price drop too.
Price rises in some parts of London
While the property prices were down when you view the city as a whole, some areas were actually up. In addition, some locations had very strong year on year growth. The winner here was Bromley with a 6.5% rise over the 12 months. Merton, Barking and Dagenham, Bexley, and Havering occupied the top five places.
Interestingly, many of the highest performers were still in outer London. Bexley in particular has become incredibly popular because it is still affordable and offers some excellent amenities. As a result, it has become a top spot for property investment. This is true for first time buyers as well as people looking to move up the ladder and get more space.
It wasn't all doom and gloom for Central London though. Asking prices year on year to November were up in some of the traditional prime markets, including Kensington and Chelsea. A number of buyers have been flocking back to these locations as things have started to reopen. Plus a lot of people have been chasing the earlier discounts, with demand pushing prices back up.
Are you thinking about property investment in Bexley?
Finefair Ltd can help if you are looking at buying in London. We work with lots of investors who put their money into assets here. Each of them has a different strategy, whether it is targeting student housing or looking at high value apartments that appeal to business visitors and holiday lets. Luckily, we can provide the right services for all needs.
So, if you are looking at opportunities for property investment, Bexley may be somewhere for you to consider. We can help here or work with you to target assets in other locations. Contact us to learn more about us and how we deliver the best value for your portfolio.