At Finefair Ltd we can offer everything you would expect from a traditional letting agent and more. This includes property management and delivering your rent. In addition though we can offer guarantees on your income and a full hands off service if you don't want any involvement. This flexibility and range of solutions makes us one of the best options for a lettings agent Bromley has.
Buying a home can be a surprisingly long process. This is true whether you are an owner occupier or an investor. The latest data from Rightmove takes a closer look at the current amount of time it takes to sell in different parts of the UK.
How long does it take?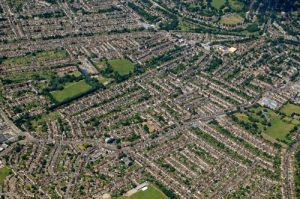 Nationally it takes an average of 38 days to sell a property. This is the total time from listing to receiving an offer and final completion. That is a relatively short amount of time, especially at the end of the year when there is the typical seasonal lull.
According to the data, London is the slowest region for sales. Here it takes 59 days to complete a sale. This is an increase from 57 last month, showing the impact of the slowing.
However, it is not all bad news here. If you look at the wider picture, properties in London are still selling faster than in the past. In December 2019 it took 73 days to sell a property in the city.
The best locations
There are a number of areas in London where demand has been very high this year. Properties in these locations typically sell quicker as a result of the amount of competition.
The best performer according to the data is Merton. Here the annual asking price is up an impressive 8.8%. This is far ahead of the London average of just 2.6%.
Bromley was the second best area, securing the position with 7.7% annual growth. Third was Barking and Dagenham.
The highest demand and typically the biggest increases in asking prices are in family friendly areas. These are locations with larger homes for growing families and lots of good amenities. The quality of the local schools in particular can be a big selling point. As too is the amount of open space.
There can also be a lot of demand in areas with lots of new build homes, especially if they are family size. So it is a good idea to keep an eye on developments in great parts of the city.
Work with a dynamic lettings agent in Bromley
Finefair Ltd is an expert team with the skills to offer a great service every time. We cater for different kinds of lettings, including private and public. Plus, we can provide a comprehensive service that means our clients don't need to do any of the traditional things a landlord needs to. This is convenient and offers more value.
So, if you want to work with one of the top choices for a lettings agent Bromley has, contact us. We can deal with any portfolio and even offer tips on how you can expand your holdings.