Our company has always been about assisting its clients with all their needs. This is why we have grown to become one of the greatest property management companies Bexley has. Yours may be a large building or something on the smaller side. Regardless, we have the skills to look after it and maintain the condition.
It recently came to light that Bexley Council was going to contemplate the mandatory purchase of ten properties. This is part of its bid to create a new gateway close to the Queen's Road roundabout for Erith town centre. It is the most recent phase in Bexley Council's Erith Regeneration Programme. Since July 2017 the council has bought buildings on Pier Road.
A mixed use building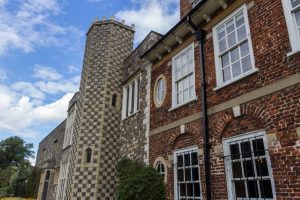 According to the local authority, their desire is to create a first rate, mixed use centre. This is one that includes homes and businesses. They also want to supply an entrance to the town centre that is more welcoming.
One report goes into detail about how Pier Road was once an attractive and flourishing place. It had grand Victorian structures with retail/commercial on the ground floor and flats/offices above. These days, the West Site of the road acts as the gateway to contemporary Erith. Sadly now it has poor architectural merit or old low rise constructs.
Since 2017, Bexley Council has been able to secure six buildings at this site. As claimed by the authority, they have made several attempts during the previous two years to buy what is left. This would enable the wholesale development of this site to take place. If you need help from one of the leading property management companies Bexley has, please contact us.
Mandatory purchase orders
There are owners that have accepted offers from the council. However, others don't want to consider a sale at the present time. There are also those who are waiting for the council to use its powers of obligatory purchase. What this means is that they shall think about exercising powers to purchase ten properties that are on site. What mandatory purchase orders mean is that the council is capable of securing a property. This is without consent from the owner. In return, they would gain compensation.
Bexley's deputy leader said the aim for Erith is to turn it into a vibrant riverside town once again. A significant part of this is enhancing the gateway at Pier Road. For the last few years, they have been working tirelessly to acquire the site. They are currently at a point where they must decide what the ideal way of moving forward is.
Choosing property management companies in Bexley
At Finefair, we make it so our services are simple. This way, there is less stress and more peace of mind for our clients. We want you to make the most of your investments without having to deal with the hassle. This is why people consider us one of the top property management companies Bexley has.
Get in touch today if you would like to work with us; we can discuss all we can do as well as the benefits for you.