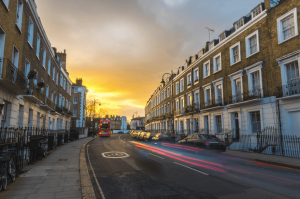 This year has been one of big changes. However, even with all of this the property market continues to roll on. Throughout the year homes have been going up for sale and some sales have made it over the line. As the top name for council leasing West London has, we have been keeping an eye on the market. This includes looking for interesting properties that become available so we can advise our clients. Below are some of the most unique ones.
Lost House
London is full of eye catching contemporary homes with designs from iconic architects. This property in King's Cross is one of them but stands out for all its unique features. The design is by Sir Daniel Adjaye. It has a living room that is an incredible 60 feet long. Then there is a swimming pool, a cinema, and even a pond in one of the two courtyards. It is a truly iconic home with a lot of style.
A butcher's shop in Hornsey
Many amazing homes begin life as commercial properties. This is one of the most impressive examples. It was a labour of love as the owners took 14 years to restore and renovate the property, turning it into a home split over two levels. It has lots of stunning features and became a big hit when it went on sale.
Slimline
There are many homes in London that challenge perceptions on the dimensions of homes. An interesting home in Shepherd's Bush does just that. It is just 6 feet wide, sitting between two shops. The space is over five storeys, but includes two bedrooms as well as a roof terrace and garden.
Literacy in Chelsea
London has a really impressive literary history. As a result, across the city there are plenty of properties that were the former homes of iconic names from this world. One of the most impressive of these properties went on sale this year. It was a flat in the home of Oscar Wilde in the late 19th century.
Do you want to try council leasing in West London?
Finefair Ltd appreciates that landlords want the best for their assets. In many cases they can achieve this much easier by choosing leasing rather than private letting. We can give them this option and explain all the benefits. The schemes can last for various periods to suit any needs.
So, if you want to find out more about council leasing, West London landlords have nobody better to speak to. Our team have experience and currently look after hundreds of properties across the city. We can set up schemes with most local authorities.