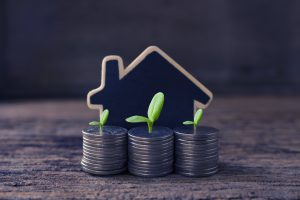 Finefair looks at a wide array of different projects to find the greatest opportunities for investors. This approach makes us one of the best teams to work with. We can effectively help you to find the opportunities for property investment Ealing has to offer. We look at things like potential for capital gains, your budget, and also what kind of tenants you could expect to deal with.
Surprisingly some of the most interesting examples of property investment in London recently involve town halls. Many of these buildings are perfect for redevelopment. As a result they become things like venues, hotels, and even new homes.
Why redevelop?
There are many reasons why town halls have a lot of potential. Firstly the buildings themselves tend to have great architecture. Many were built in the 19th and 20th century when local governments were showing off their prosperity. Some of them even have listings to protect them.
As well as the beautiful buildings and some wonderful features, most town halls are in great locations. In many cases they were built in the heart of an area. Therefore they tend to be close to lots of amenities. This is great for homes and hotels. Proximity to transport links is also very good.
Lots of local councils choose to sell their town halls. There are several reasons why, including the fact that they no longer need them and want to relocate to modern buildings that suit their needs. In addition the sale is a good way to generate funds the council can use for other things.
Ealing Town Hall
A number of town halls have already been converted. This includes Old Marylebone, Finsbury, Bethnal Green and Hornsey. Soon Ealing Town Hall will join this list. The building could soon become a hotel. The gothic architecture is stunning. If the new development keeps the imposing design it could become one of the most unique and attractive hotels in London.
Finefair helps clients to look at the various opportunities for property investment Ealing has. We offer all of our support and some outstanding services, including guaranteed rent and management. If you want to find out more simply call our team.