People who work within the real estate industry want to be as successful as they possibly can. We are a team of experts that assists them in making this a reality. Our services are very broad, including lettings, council leasing, guaranteed rent and more. Because we give each client the right support and a bespoke solution, we are the top letting agent Redbridge has. After you see how great our service is, you will want to continue working with us in future.
If you are thinking of buying or renting in Redbridge, chances are you will want to know what there is to do. There is plenty on offer here. So sit back and allow us to reveal some of the borough's attractive features.
Cycling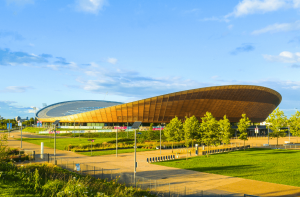 For cyclists, the number one place to be is Redbridge Cycling Centre. Locals refer to it as the first piece of Olympics legacy. Boris Johnson took part in the grand opening in 2008. What the borough did was replace the Eastway Cycle Circuit and open the Olympics VeloPark. The venue is purpose-built for cycling. As a result any wobbly riders won't need to worry about traffic.
It is not a bikes only locale however. Other events involving skateboards and vehicles take place here too. There are off-road and road tracks to choose from. So if you are looking for an area perfect for cyclists and more, look here. Finefair is the most successful letting agent Redbridge has so we can help people to find a home close to things they will love.
Let's see a play
Anyone with a flair for the dramatic has to check out Vital Stages at Redbridge Drama Centre. The RDC provides the local youngsters with theatre. The Vital Stages part of the title is the professional body linked to RDC. Its specialities include corporate training and fringe productions, as well as touring schools.
Discover the history
Those who are after a bit of hidden history should go to Ilford Hospital Chapel. Barnardo's Village in Barkingside should also be on your list. Given its location, you would be forgiven for missing the chapel. It is between shops and overlooked by contemporary office blocks. Built in 1145, the armhouses have also been a leper hospital. Furthermore, the chapel was one of the rare few to survive Henry VIII's war on churches.
Not too far from the chapel is Dr Barnardo's Village, another vital piece of history. Originally, it was built during the 1870s. Today you will find it hidden behind a Tesco. The road itself is home to several blocks of flats. By stepping through one of the gates, you will find yourself on the original green. Around it are gorgeous Victorian homes. Something else the village has is the country's sole children's church. There are stained glass windows that are child-themed as well as small pews. If you need to travel to Barkingside tube station, it is only five minutes away.
Speak to the top letting agent in Redbridge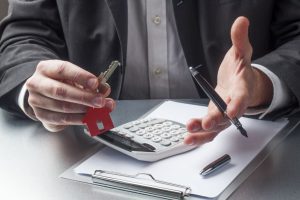 At Finefair, we have had the pleasure to work with the most skilful people in the business for many years. Thanks to them, we have been able to retain our customer base. Moreover, many have gone on to recommend our services to others.
If you require the assistance of the best letting agent Redbridge has, please speak to us. We can discuss every aspect of our service with you, giving you the chance to select the parts you want. Then we take care of everything and give you the best value.