With all of the opportunities and fantastic communities, it can be great to invest in London property. You can also help your portfolio thrive when you rely on the Finefair team. We work to offer the finest block management Haringey has among our other forms of work. From the largest blocks to smaller conversions, we can manage each asset.
Transformation of a former department store
There are plans for almost 200 new flats for the town centre in Haringey. These would help transform the part of the high street which was once where a major department store stood. The BHS store in Wood Green closed in 2016. Now, councillors will make a decision regarding the approval of plans for the site. The design is for a block of flats which would be eight storeys tall.
The new building would provide the borough with 197 new homes; 40% of these would be affordable. The units would vary from 1 to 4 beds. In addition a third of the affordable flats would be suitable for families. The plans also include shops, a hotel, and public courtyard.
Positive impact
Officers for Haringey Council believe that this development would have a positive impact on the appearance of the area. They also say that it would not harm local heritage assets and would help protect key local views. Backing these plans is the Future Wood Green Business Improvement District. They believe that the development will attract businesses to the vacant shop units because it will bring new people to the area.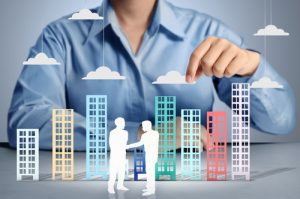 Haringey Council wants to help Wood Green through the creation of 4,000 new jobs as well as 6,400 new homes. This would help the town centre thrive and be prosperous. The decision on whether to commence with this development was set to be made on May 9th at the planning committee for the Council.
Landlords as well as investors should be using the fantastic block management Haringey can trust. With our work, we aim to meet your precise needs and can also help you experience various benefits.
There is no need to hesitate if you have a question; reach out to the Finefair team now.