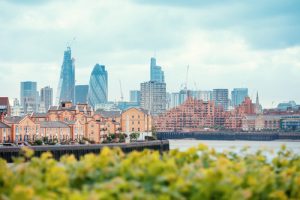 When they require help with council leasing Lambeth based landlords come to see us. Our people have been providing this service and various others for years now. We work to get our clients to where they need to be. If you give us the time, we can assist you as well.
A family friendly location
West Norwood in Lambeth is starting to get recognition as being an excellent place to raise a family. There have been several recent improvements here too. One includes the opening of a new leisure centre that lies in a pleasing locale just off Knight's Hill. It cost £14million to build. In addition, there is a new public library and joint four-screen Picturehouse cinema. The library will open at a later date at the refurbished Nettlefold Hall.
West Norwood does have a crowning achievement though. This would be the West Norwood feast. It is an immensely popular function that occurs on the first Sunday of the month. It begins in April and lasts until December, but it is more than another simple street market. As well as the food, there are children's activities and music events. This event is a testament to the neighbourhood's community spirit. For the most part, volunteers are the ones running things.
Available property
The property scene includes fine double fronted Edwardian houses that have five or six bedrooms. They are in the streets between Norwood Road and West Dulwich. You can also find multiple smaller Victorian terrace homes. There are 60s and 70s townhouses, and 30s semi-detached homes too. You should take a look in West Norwood if you want period conversion flats as well.
At Finefair, part of our success involves us helping you create strategies. These revolve around the requirements you have as a property owner. No matter how big or small the properties are, we will find a solution for you. We can also offer a great alternative option to private letting with the best council leasing Lambeth has.
Contact us today if you would like to speak with the team.