The thing that makes us the best provider of property management Ealing has is we provide everything in a convenient package. For example the Finefair team can arrange maintenance, tenancies, council tax, HMO conversion, and more. We also provide guaranteed rent so your income is safe. With so much to offer, it is no surprise landlords love working with us.
A surburban hotspot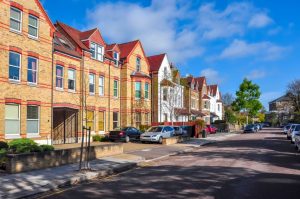 There are lots of great areas in London's suburbs but not many get a royal nickname. Ealing is different though. It is such a hotspot and has so much to offer that people refer to it as the "Queen of suburbs".
One of the best areas in the Borough is West Ealing. It is so popular that the average house price has gone up substantially in less than a decade. According to Rightmove figures the average price in 2012 was £477,000. Now it is £605,000.
Why is West Ealing so attractive?
Our position as the most reliable provider of property management Ealing has means we get to work with lots of properties in the area. As a result we have a really good knowledge of what the property scene is like. We also know why so many people love living in the area.
This is part of London with lots of fantastic homes. You can find large Victorian villas and stunning Edwardian houses with double fronts. There are grand homes, semi and terrace housing, flats in period properties that have been converted, and lots more. Properties with the most kerb appeal tend to have the highest price tags.
There are even a number of new developments in the area. One of them is a redevelopment of the former BHS store. It is now shared ownership flats, giving more first time buyers the chance to get on the property ladder in the area.
As well as homes Ealing is one of the best areas for commuters in London. It is just a short Tube journey to Central London and one change to get to Canary Wharf. The connectivity will improve even more next year when the Elizabeth Line arrives in the area.
Families love the area because of the good local schools and the open space at Walpole Park. There are lots of restaurants, bars and more nearby at Ealing Broadway.
The best property management in Ealing
Finefair can offer a service that no other provider can match. We are professional and attentive, ensuring every client gets the support they need. While managing properties we arrange regular inspections to make sure there are no issues. We also arrange maintenance when necessary.
To learn more about the best service for property management Ealing has, speak to us. The best thing to do is call and talk to a member of our team. However, you can also email us or use our contact form.