Finefair strives to provide the very best service and can cater for almost any property needs. For example we offer management, guaranteed rent, and maintenance. We are also the top provider of council leasing Newham has. Our work with the local Council means we can provide great services for every single client.
How has the UK property market changed since the Millennium?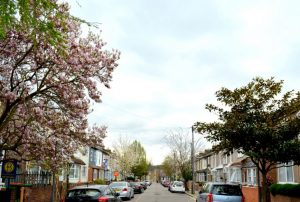 The property market in the UK has changed a great deal since the start of the 21st century. Hotspots have come and gone, but since 1999 prices have grown a great deal in all areas. In fact the average for the whole of the UK from November 1999 to November 2019 was 207%. In monetary terms this is a rise from £91,199 to £279,998.
No area had less than a 100% rise in the last two decades. The lowest was Newry, Mourne and Down in Northern Ireland which still rose by 106%, from £78,843 to £162,222.
The area that has seen the biggest rise in prices in the time is Newham. The rise here is an astonishing 429%. In terms of average cost this is a change from £75,762 to £400,574. The rise shows just how popular this part of east London has become.
The top ten is dominated by areas in London. In total 9 of them are in the capital and all of them have seen prices rise by over 300%. Locations like Waltham Forest (418%), Lewisham (369%), Redbridge (346%) and Hackney (339%) all make the list. The only area outside London to earn a place is Brighton and Hove with a 315% gain.
Interest rates
One of the biggest drivers of the increase in house prices is the low interest rates. In the last twenty years rates have been incredibly low and made it easier for people to get mortgages.
To put this into perspective, in 2000 a standard mortgage for first time buyers with two years fixed would have had 6.79% interest. Today the interest on the same kind of mortgage could be as low as 1.89%.
With more people having access to finance comes higher competition and demand. That in turn pushes prices up. That is why values are so much higher today than they were in 1999.
Council leasing in Newham
Finefair has seen the changes in London since 2000 but works to offer the most consistent services. We build relationships with our clients that deliver great value. Our focus can be short or long term to match any needs.
If you need any help at all, you can come to us for everything you need. We will give you access to all of our great resources, including expert property managers and maintenance specialists. You can also choose the most reliable council leasing Newham has to offer. With this there is no risk of failing to find tenants; the local authority has a long waiting list so you can find people to move in quickly. More importantly, we will guarantee your rent and the condition of the property.
To learn more, contact us today.