The rental market in London causes plenty of issues for landlords. However, Finefair can help to resolve many of them. As the leading guaranteed rent company Barnet has, we ensure our clients don't have to worry about big losses if they can't find tenants. We will guarantee you get rent every month for the duration of the scheme. You can choose one year or five to suit your needs.
A shock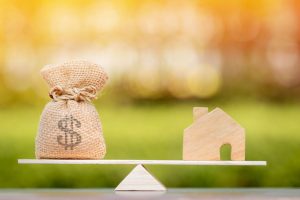 The coronavirus pandemic has caused some big changes in the rental market. When the lockdown announcement was made on March 23rd, it became impossible to physically go and view properties. This made it very tricky for anyone thinking about moving. In addition, a ban was put in place to restrict all but the most essential house moves.
The result of the restrictions was a big drop in the number of people searching for rental properties. Rightmove reported that searches fell by 35% after the news broke.
Bouncing back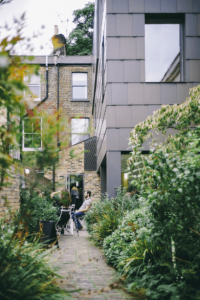 While there was a big drop in these searches at the beginning of the lockdown period, the market has since returned in a big way. In fact there has been huge growth in the number of people searching specifically for rental homes in London with gardens. The restrictions have put into sharp focus just how valuable having a home with its own piece of exterior space is.
In mid April the number of searches for rental homes with gardens had grown by 101%. The likely inspiration is twofold. Firstly people will have been inspired to get outside because of the weeks of nice weather. In addition, lockdown will have shown the importance of having a garden where you can sit and get air without having to go out in public.
A number of hotspots saw even bigger rises in searches than the 101%. The most popular area was Herne Hill with a year on year increase of 324%. Barnet took the second spot with 271%. Locations like Greenwich, Canonbury, Islington and Wandsworth also had over 200% increases.
Beyond London
Some commuters are planning a move outside of London where it is easier to find rental homes with gardens. Popular locations include Southsea, Cambridge, Worthing, and Marlow. There are also several seasides on the list, including Bognor Regis, Southend, Dover and Margate.
While lockdown measures are still in place, it is a really good time for people to think about what they want for their next move. With so much attention on homes with gardens, if this is something you want it is definitely a good idea to start looking sooner than later.
Talk to the top guaranteed rent company in Barnet
Finefair makes sure we offer the very best service for each and every client. We give them the dual benefit of guaranteeing rental income and the confidence we are taking care of tenants and the property. There is no better solution than the ones we offer.
If you would like to find out more about what makes us the best guaranteed rent company Barnet has, get in touch. We can offer lots of advice and the most reliable services.