When it comes to property investment Waltham Forest is an area that has a lot of potential. It is proving to be very popular even though it is outside Central London. Investors choose the area for the lower prices, extra space, and chance for good returns in the future. At Finefair we offer services to help people make the right investments. This includes selecting great properties.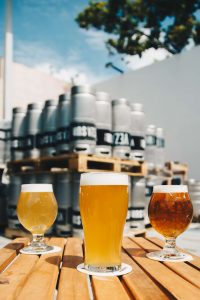 Walthamstow is currently experiencing something of a revival. Surprisingly, a lot of this is driven by the craft beer boom. A number of quirky industrial premises and derelict railway arches have come back into use as bars and breweries. These offer more amenities for locals and attract a very hipster crowd.
Trueman's
At one time this company was the biggest brewer in the world. In the present, it is opening a new Walthamstow community hub. It shall provide more than craft beer however. You can expect a museum, brewery school, live music, and street food.
The Essex Brewery
At the same time, Walthamstow's former Essex Brewery became part of a new development. This project includes 158 apartments that have prices starting from £418,000. These properties will be available to new buyers through the Help to Buy scheme. They will be able to get on the market with just a deposit of 5%.
Regeneration
Walthamstow itself is London's original Borough of Culture. It is no exaggeration to say that it is on a roll. There is a listed cinema that was once a Victorian music hall. The cinema is set to receive a £17million revamp and is one of 15 local art schemes.
There is also Walthamstow Gateway. It is next to the town centre Victoria line tube station. It possesses 79 flats. The prices begin at £420,000 and there are also stamp duty refunds.
At Finefair, we use our expertise to help everyone in making the correct decisions in regards to their investments. If you partner with us, we will help you to discover things about the property market that you didn't previously know. This knowledge can be really useful if you make further investments and when you manage your portfolio.
If you wish to work with the best company for property investment Waltham Forest has, contact us today. We have a lot of experience and currently manage a portfolio of properties with a total value in the millions. As a result, you can rely on us to take care of your assets.