Finefair is a business with many skilful property experts. People choose to work with us so they can benefit from our numerous specialist services. This includes guaranteed rent Tower Hamlets landlords can trust.
Transforming a former children's home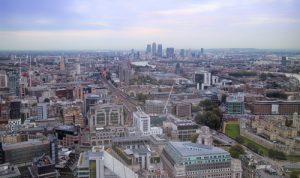 There are plans to build new council homes on the site of a former children's home in Bow. These 17 new homes will be high quality and are welcomed by the people in the area because they recognise that there is a dire need for more housing.
The Tower Hamlets Council development committee gave planning permission for the site. The project will result in 13 flats as well as 4 town houses, two of which will be wheelchair accessible.
There will be:
Two homes with 4 bedrooms
Three with 3 bedrooms
Five 2 bedroom homes
Seven single bed
The housing will benefit residents of the Tower Hamlets borough on the council's housing register. As a result of the project, the locals will be able to rent the homes at rates which are genuinely affordable.
The Mayor of Tower Hamlets is happy that these properties have the green light. The scheme will help with the aim to deliver 2,000 new council homes by 2022.
Last year, the former children's home which is located on the junction with Rosebank Gardens had to close its doors. The council says that this building was too old and no longer suitable for acting as accommodation for young people. Now though, work will transform the site into something that will be much more useful.
Where to turn for leading services
Owning properties can be hard, regardless of how many you have. If you are looking for help with investments, property management, or other areas, you can rely on us. We treat every asset as if it were part of our portfolio. As a result our clients can have confidence in us. Not surprisingly, many of them rate us very highly because of this.
Find out more about the guaranteed rent Tower Hamlets loves to depend on through our website. If you require any more information on how it works visit our website. Alternatively, do not hesitate to get in touch with the Finefair team.