When it comes to council leasing Kensington and Chelsea residents know they can count on us. We have been providing this service and various others for many years now. Our experience has only grown and our abilities with it. These days, we are able to offer everyone first rate assistance for competitive prices.
Building the right kind of homes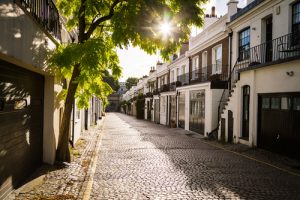 Kensington and Chelsea Council chiefs have put new regulations into place that will have an effect on the capital's wealthiest locales. They state that property developers will have to build fewer millionaire mansions. In their place, they must erect thousands of affordable homes. The Council's aim is to create 733 new houses every year.
This news comes as figures show that there was a massive shortfall in the amount of affordable homes in these areas. The Council has been unable to meet its target to build new housing over the last few years. As a result the local authority is looking at ways to change this.
The new regulations form part of the latest edition of the Council's local plan. This is a large document that sets Kensington and Chelsea's housing policies out all the way to 2028. According to the Council, they have been aiming to introduce these changes since the Grenfell incident. The tragedy highlighted the consequences of neglecting social housing.
Targets
Government planning experts said that the council built a mere 397 affordable homes between 2010 and 2016. This is only 20% of all the flats and houses built during that period. A figure like this is far below the target in the old policy. Here, 35% of the homes should have been affordable.
With the new regulations developers will have to step up and supply the 35% affordable housing. This is in any development that is equal to or greater than 650 square meters.
At Finefair, we see to it that clients receive the results they are looking for. Because of this, many become our long term partners. Most also choose us when they require our other services.
You may require aid from the top business specialising in council leasing Kensington and Chelsea has. If so, please contact us. We are happy to speak about your portfolio, aims, and how our services can help.