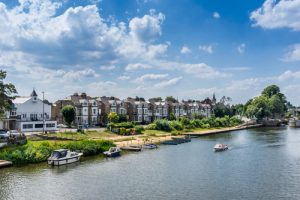 With all the housing developments London sees, there are plenty of properties for you to check out and then invest in. We can help you with this and offer ongoing support through services like the guaranteed rent Kingston upon Thames trusts. Tailoring our work to your needs is how we have developed a long list of customers who love working with us.
New housing on the way for Kingston upon Thames
Investec Structured Property Finance is a huge lender that has just agreed to a £25milion loan. This agreement to fund a development in Kingston upon Thames will provide the area with new housing. The lender recently said that they still have an appetite to build new houses throughout London. This is regardless of the uncertainty surrounding Brexit. Now, they are funding work on this new site.
The funding is for James Taylor Homes, a private property developer. It will help with redeveloping the former Antoinette Hotel to create 89 quality homes. This is a 33 month loan that will allow the developer to take on and then complete their second largest project.
The lender has said that the lack of quality homes across London is a big issue. On top of this, a failure by mainstream lenders is having a negative impact on the situation. However, this deal between Investec and James Taylor Homes is very promising. It reflects the lender's commitment to financing residential development and the fact that they want to grow their book in the sector.
Property experts you can count on
Finefair works with landlords and investors who own all kinds of properties and have portfolios of varying sizes. You too could benefit from services such as the guaranteed rent Kingston upon Thames regularly relies on. We can offer you a great service with the assurances you want.
If our services are something you have an interest in, start by reaching out to a member of our helpful team. We can go into more detail about our work as well as the ways we can meet your precise needs. In addition, you can find out more about how guaranteed rent works on our website.