Finefair Ltd is a team that can help property investors to find the right option for them. We offer an array of services, including management, private letting and council leasing. Most importantly, we are the number one guaranteed rent company Richmond upon Thames has. With us clients can get a rental income every month, even if there are no tenants.
Spots where houses take longer to sell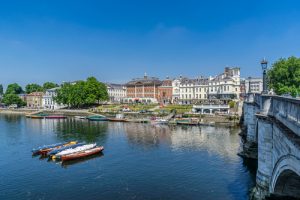 The latest data for Rightmove shows where in the UK houses are selling very quickly and where they take a little longer. Surprisingly Scotland is very hot at the moment. The figures show that Falkirk and East Dunbartonshire properties have had a really good year. According to the data 94% of sellers found a buyer between June 2020 and the same month this summer.
At the other end of the list, London has several areas with some of the lowest rates for selling. This includes the City of Westminster (22%), Kensington & Chelsea (28%), and Richmond upon Thames (28%).
The raw data alone shows that some of these locations in the English capital are lagging behind in terms of sales. However, it is important to look at all of the factors. Firstly is the fact that many of these areas are prime ones. As a result they naturally have a smaller pool of buyers. This means they won't sell as quickly even at the best of times. In addition, there are issues because of a drop in overseas buyers and the price making it difficult for many people to buy.
London as a whole
While it is lagging behind other areas in the UK, London has still had a strong year. The Rightmove figures show that one in seven homes or 68% was sold in the period. While it is behind areas like the ones in Scotland, that is still better than previous years. In fact it is massively ahead of the 41% of sales in 2021.
So, what you need to keep in mind here is that London, like it normally does, is moving differently. The overall trend is still positive. There is also lots of potential for the future, especially as more and more people return to the city. There is even the chance of a whole new generation of workers moving to the capital.
What to try if you can't sell?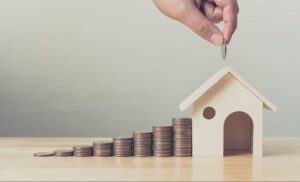 Investors who do struggle to sell a property in the current market can look at alternative options. For example, they may want to see if a short term tenancy would help them. It would mean they could hold on to the property and get a monthly rental income while they wait for the selling conditions to improve. Finefair Ltd can help with this as the top guaranteed rent company Richmond upon Thames has.
The great thing about choosing a service with us here is you can decide how long you want the scheme to be. Some are just a year so you can find a short term solution. Others are longer if you want to take a bit more time to see how the market evolves. You have a lot of freedom and with assurances on your rental income, you can cover costs.
Speak to the leading guaranteed rent company in Richmond upon Thames
So, if you currently have assets in the area and want to arrange a service, speak to us. We can help you to decide which option is best for you. This can include a look at everything from the length of time to your responsibilities. Ultimately, we will help you to set everything up.