Over the years, our guaranteed rent schemes have proved to be extremely popular with all kinds of landlords as well as investors. It is easy to see why this is the case. This scheme gives you the chance to make a guaranteed income from your property. Regardless of where it is located, what kind of property it is, or whether it is currently occupied, we can help. We are renowned for providing the most flexible service for guaranteed rent in Richmond Upon Thames. This is as well as Merton, Kingston Upon Thames, every other area of the capital, and the whole of the UK.
Do you need guaranteed rent in Richmond Upon Thames and beyond?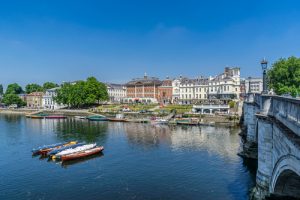 Our guaranteed rent scheme is completely flexible to suit your needs. We can guarantee your rent from one year to ten years and the duration is completely up to you. When you decide to sign up for guaranteed rent, payments will start in just 24 hours. So, you won't have to wait around for your rent money. Our leasing service is free, with no commission and no management fees, making us a financially sensible option for you.
We can guarantee the rent, handle viewings, inspections and appointments. Plus we can manage the property for you throughout the duration of the scheme. You'll never have to think about bills or council tax as we will take care of all this for you.
Work with a well known specialist team
We are the only company to offer guaranteed rent in Richmond Upon Thames for any property anywhere in the UK. As a result, you can be certain you will be able to take part in this scheme, whatever the contents of your portfolio. Call now to start with this fantastic scheme and start making money from your investment properties.