Finefair Ltd understands that investors look at various things when they buy properties. One of these could be the quality of the transport infrastructure in an area. After all, this is quite important for lots of tenants. We can help them, offering tips about which areas have the best options. In addition, we provide the best guaranteed rent Southwark can offer, making it easy to arrange and start receiving an income.
South London
One thing you will notice about the transport infrastructure in London is that there are more options in North London. South of the Thames there are fewer routes, including Tube Lines and rail connections. However, there are a number of plans to improve this in the future.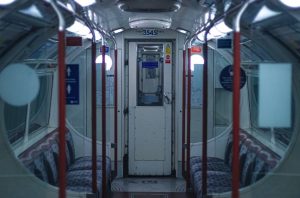 One of the most interesting plans is an extension of the Bakerloo Line. The goal is to expand the line south east from Elephant & Castle. This new part of the route would take it via Old Kent Road in Southwark to New Cross Gate and on to Lewisham. There would then be opportunities to extend even further south at a later date.
While there have been plans like this for many years now, the COVID pandemic and other factors like affordability have caused delays. This seemingly puts the project on hold for the present. However, TfL does plan to go back to it in the future.
New trams
A second interesting project is the proposal of a new tram line – Southwark Supertram. The service would go from London Bridge to Denmark Hill in Camberwell, Southwark. It would go via spots like Newington and Walworth.
Surprisingly there have been similar plans like this for over a decade now. Trampower, the company behind the proposal, had iterations of the plan in the 2010s and again in 2019. Sadly they did not make progress with each of them. However, earlier this year Southwark Council had a motion to explore new tram lines. That means there could finally be some good news here.
Looking to the future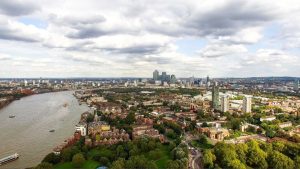 While Southwark and other South London boroughs may not always be the first choice for commuters, they can offer lots of benefits. For example the south east has some of the most affordable locations. Plus, many of these areas tend to be more rural and spacious.
Investing in these locations today could also offer excellent potential returns in the future. If projects to create new transport links do move forward, it could add a lot of value to areas receiving new services. The same thing happened with Crossrail, adding impressive premiums to areas along the new route.
Talk to us about guaranteed rent in Southwark
Finefair Ltd works to offer the easiest services for clients who want to get guarantees on their rent. We do the work to get to know what schemes local councils are offering, including the type of properties they are looking for. Then we can give each client the best advice. If you choose to sign up, we can do everything for you and you will start receiving rent within a matter of days.
So, if you want guaranteed rent, Southwark has no better specialist to work with. We can address any concerns you may have, offer advice, and give you ongoing support. Contact us today if you need help.