At Finefair Ltd, we understand all the challenges that come with being a landlord. We work to reduce the stress and workload for our clients. In addition, we can guarantee their rental income. This has helped to make us one of the best options for a lettings agent City of London has.
The slowdown could be over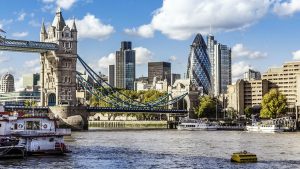 The London property market hit a brick wall last year due to coronavirus. The lockdowns did a number on the whole city. They meant businesses and organisations had to close. Many people began working and learning from home. Others had a period on furlough while businesses couldn't open.
The impact of these lockdowns was twofold. Firstly, much smaller numbers of people were travelling into the centre of the city for work, education, and leisure. Passenger numbers of the Tube and other forms of public transport took a huge nosedive.
Secondly, the rental market almost entirely dried up. With most things in the city closed, there weren't many people looking to move into rental properties. This left a number of landlords trying to find tenants. As a result, rates fell and it became a tenant's market where they could potentially find excellent deals.
However, things are much different now. Since the beginning of lockdown easing in July, the number of people travelling into London on a daily basis has increased. According to TfL, close to 4 million people were back using the Tube at the end of September. This is because lots of businesses are open again, whether partially or approaching full capacity.
The rental flurry
Such a huge change has made the rental market almost do a 180 degree turn. Rates are rising again and there is huge competition for places. In fact, prospective tenants are facing quite a tough time in many parts of the city. There is a rush from many to arrange viewings and most properties aren't available for very long.
SE1 in The City is a great example of just how quickly the rental market has changed. In 2020 there were around 550 properties available with a discount on the rent. This was a big rise over 2019 where it was around 50. Today there are less than that available, showing the market here is even tighter now.
According to Zoopla, August 2021 saw demand rise by an incredible 80% above the average from between 2017 and 2019. This is a huge amount of activity in the market.
There are several reasons for the increase, including people returning to work in the capital. The influx of students is particularly large with those who have been learning remotely for a year now able to find a property and people beginning courses this year also looking. Then there is the wave of people who are now ready to move from their parent's homes.
Investment potential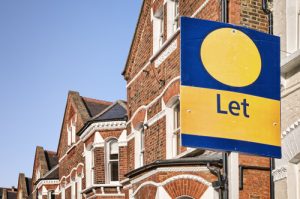 The change in the market is really good for investors. It means they will likely have a huge number of enquiries for every single property they bring to market. They could also potentially find tenants willing to pay over market rate to secure a property.
If you are looking at things to do with empty assets or are thinking of expanding your portfolio, now is good time to. The rental boom will likely last for several more months and could go on well into 2022 if there are no other issues with covid lockdowns.
Talk to a lettings agent in the City of London
Finefair Ltd is proud to offer personal services to each client. We can work with you to achieve your goals, whether it is a short term let to take advantage of the high demand at the moment or something long term.
So, get in touch today to find out more about why we are one of the best options for a lettings agent City of London has. You can ask us about rent guarantees, rental terms, and much more.