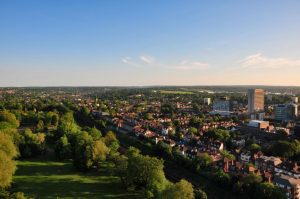 London is one of the most interesting locations in the world. The city is incredibly diverse and home to a fantastic mix of properties. Amazingly though, it is not all urban sprawl. The city centre and some Inner Boroughs may be very built up, but there are lots of suburban and rural spots too. You can even find rare examples of country villages. If you are looking at the investment properties Croydon has to offer, there is a village you should definitely consider. We will look at why below.
Addington Village
When you talk about London the last thing you would think of is a quaint village with a close community. But that is exactly what you will find in Addington Village. There are only around 200 households here. Properties rarely become available because the area has such good staying power. As a result, they could be a fantastic long term asset if you can get lucky enough to buy.
History
The village has a number of fantastic historical amenities. The most notable is the grade I St. Mary's the Blessed Virgin Church. There is evidence of a church on the site dating back almost a millennium. The current building has features from the 11th and 13th centuries. There are also bells, with the oldest dating to 1380. Several archbishops are interred at the church.
Dominating the village above the church is Addington Palace. The 18th century manor is grade II* listed because of its historical and cultural value. In the past it was the summer residence of archbishops. Then it spent decades as the home of the Royal School of Church Music. Today it is a popular wedding venue and there is a golf course on the grounds.
Conservation
While St. Mary's and Addington Palace have listings to protect them, the wider village is also a conservation area. As a result there are rules in place to protect the character and heritage of the whole area. This is something that locals really love. It protects the community spirit and also helps the lucrative feel of the area.
The village is very green, with lots of great open space. It definitely doesn't feel like part of London. However, you can travel into the city centre when you need to. There are tram services, including to the hub of West Croydon. Plus, there are useful bus services.
Are you looking at investment properties in Croydon?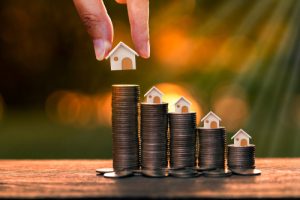 Properties in rural areas in London have been incredibly popular in the last few years. This is because more people want to be in suburban and rural parts of the city rather than busy urban spots. The change in focus puts the light on the greenest spots. Addington Village would be a great location for many people.
Finefair Ltd has the skills to help investors targeting locations all across London. We offer first rate services, including portfolio management and growth. Plus, we can provide a highly rated guaranteed rent service. If you are looking for a partner, we are the team for you.
So, when it comes to the investment properties Croydon has to offer, why not let us assist you? We can do as much or as little as you want. Plus, we can look at your current portfolio to see if we can increase your yield.