Finefair Ltd has relationships with local authorities all over London. We get to know their needs and try to find homes they can let to people who need social housing. Our work here really benefits landlords. It can give them access to guarantees on their rent and tenancies. So if you want help with council leasing, Newham and many other Boroughs have nobody with more expertise to speak to.
The noisy neighbour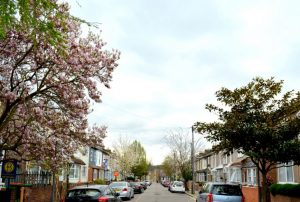 When most people think about Newham today they immediately consider Stratford. It is an area that has been on the tip of many people's tongues since the London Olympics. The event was the inspiration for a wave of regeneration and gentrification. It brought new amenities and many new people who wanted to live in a newly popular spot.
While it is one of the most popular spots in the capital, Stratford does not appeal to everyone. Some people simply prefer to live in a quieter location away from the hustle and bustle. One of the best options in this regard is Plaistow. It is a location with a lot to offer but is still within easy commute of Stratford, Canary Wharf, and the City.
A lot to love
People choose Plaistow for many reasons. Firstly, it is a more affordable area than many of its popular neighbours. This means people buying and renting can enjoy cheaper prices. That alone is enough to make many people choose to live here.
While the prices are great, the housing mix is wonderful too. A lot of the housing stock is 50s and 60s because the area was hit heavily by bombing in WWII. Some Victorian era period homes still exist though, and they tend to be in high demand. On top of all this is a nice selection of new builds. Many of these were replacements for old social housing.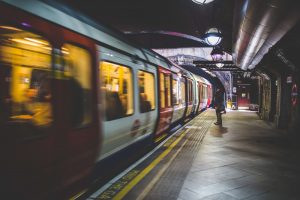 Commuting is very easy in Plaistow. It has its own Tube Station on the District and City Lines. As a result travelling into Central London is quick and easy. Upton Park Tube Station is nearby and there is also Stratford Train Station. London City Airport is quite local too.
There is plenty to do in the local area, including a good selection of pubs and restaurants. One of the biggest shopping centres in Europe is a short distance away too. You can find all kinds of great buys at Westfield. The Greenway is a wonderful spot if you like scenic walks. Follow it all the way and you can reach Queen Elizabeth Park in Stratford.
Ask us about council leasing in Newham
Whatever part of Newham you choose to invest in, Finefair Ltd is a team you can rely on. We give landlords a great range of options so they can find the right one for them. It could be private letting or leasing with the council. We can go over the choices and advise them about which we feel meets their needs most effectively.
So, if you need help with your assets, contact us. We are the top name for council leasing Newham has and can share our experience. If you choose to go ahead we can set everything up and you'll start getting your guaranteed rent in days.