At Finefair Ltd we strive to give our clients the very best rewards when they choose to work with us. One of these is guarantees on their income. Whether they have a small portfolio or hundreds of properties, we can provide a guarantee on the rents. In fact, we are one of the most successful guaranteed rent companies West London has.
How do people sell properties?
Most people think the only option here is to put the property on the market, listing it with estate agents or online. While this is the most common method and can get a lot of eyes on the property, there is another way to sell. This would be off market. Here the vendor can contact an estate agent and task them with finding potential buyers more discreetly. There won't be any fanfare here, including no info about the property online and no for sale signs in the garden.
Why choose off market?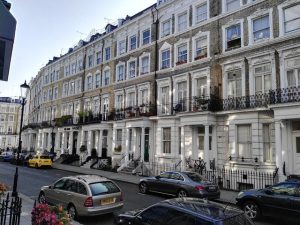 There are a number of reasons why people choose to sell off market. Firstly they may want to preserve their privacy. A lot of noteworthy people, including celebrities and entrepreneurs, opt for this because they don't want the public to be able to see inside their homes. Some people may have things like valuable artwork they don't want to show off. There may even be vendors who are quietly divorcing.
A number of elderly vendors choose to sell this way. This is because they don't want to deal with a lot of viewings from people who are not serious about buying. With off market usually any viewing will only be from someone who expressly has an interest in the property.
Some people also choose to sell off market so that they avoid their property sitting on the market for a long time. The risk here is the asking price is visible. When this happens, even parties who have an interest may wait a while to see if the price comes down. That can put the vendor at a disadvantage. They can avoid it by selling discreetly.
Popularity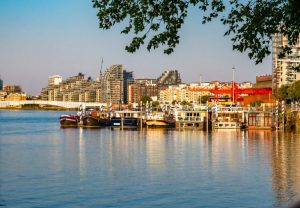 According to data from a renowned estate agency, in 2007 just 4% of homes in the UK sold off market. However, there was a big growth in the popularity of this method of selling in the following years. This continued until 2016, particularly in London and lucrative areas like the Cotswolds.
There was a dip after April 2016 because of struggles in the prime and ultra prime markets. Many prospective buyers were put off by the increase in stamp duty. Political uncertainty because of Brexit also caused people to be more cautious.
Amazingly off market selling has seen quite a boom in the last year. According to the data an impressive 8% of all sales in the first nine months of 2020 were this kind. That totals some 46,000 deals.
The surge was because this is a way to sell that is well suited to the challenges that coronavirus is causing. Most importantly it means no concerns about having to do a huge number of viewings. That reduces the risk of exposure. The discretion is also something many people want, especially those who are selling to move out of Central London.
Working with guaranteed rent companies in West London
Finefair Ltd works with a number of clients, including many who want the discretion of buying and selling off market. We can support them with their portfolios, offering useful services like management and maintenance. The high standards we achieve and value for money we offer make us the perfect people to work with.
So, if you have concerns about rents or lack of tenants, contact us. We can provide assurances and give you access to the resources of one of the leading guaranteed rent companies West London can offer. This protects your interests.