At Finefair Ltd we work to give landlords one of the best guarantees they could ask for. Our service can ensure they receive their rental income every month for a set period of time. We will do this whether there are tenants or not. As a result, we have become the leading provider in many parts of London. This includes holding a place as the best guaranteed rent company Waltham Forest has.
Rents in the UK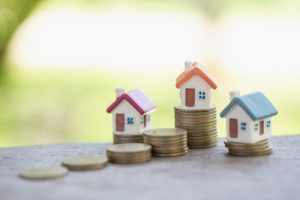 The story for rental values across the UK is a very interesting one. As a whole the average is up year on year by an impressive 2.9%. This is a rise from £947 in November 2019 to £974 in the same month in 2020.
Interestingly the rise in average rents over the whole of the UK is higher if you exclude London from the figures. When you do this the year on year rise is actually 5.6%. This translates to an average price of £828.
If you consider London on its own the year on year performance is a drop of 4.4%. That shows how much of a difficult time some landlords are having in the capital.
Redbridge and Waltham Forest
While rental rates in many areas in London are falling, not all of them are. In fact, Redbridge and Waltham Forest (grouped together for these figures), have seen a healthy increase. Here the year on year performance is a 3.5% rise.
The figures show that these are two of the areas that people who still want to rent in London are favouring. This is likely because they are more suburban and have more homes with gardens than central areas. The prices here are also more affordable than prime locations, even with the rise.
Continuing trend
The rise in the average rent across the UK and decline in most of London is a continuation of a trend we have been seeing for several months. More and more people are looking to invest in areas outside of London. There is more confidence that these homes will offer good value and the potential for an increase in the future. Popular locations include the South West and North West.
Work with the top guaranteed rent company in Waltham Forest
Finefair Ltd commits to helping landlords get secure rental incomes for their properties. Our service is proving to be very valuable to lots of clients in London, especially at a time where demand may be falling in many areas. We can deliver the same great service in these locations that we can offer in areas like Waltham Forest where there is an abundance of potential tenants.
So, if you want help from the most reliable guaranteed rent company Waltham Forest can offer, speak with us. We can tell you about how everything works, what kind of rental values you can expect, and more.