Finefair Ltd has some of the very best property managers in London. As a result, we are confident we can offer the perfect service for every client. From apartments to family homes, blocks to estates, we can manage any kind of housing. Our services are available across the capital, but we are known for being one of the top providers of property management Merton has. This is an area we know very well.
Interest in cycling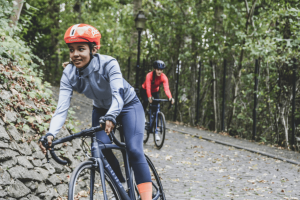 Since the Coronavirus lockdown in March, more and more people have been taking to cycling. It is a great alternative to public transport because it allows easy social distancing. That makes it a really good option for anyone who wants to avoid buses or trains. In addition, it is great for exercise and better for the environment than driving.
In London, there are seven Cycle Superhighways. These are routes specifically for cycling, offering better connections between Boroughs and safer paths for cyclists. Use of these routes has been growing in the last few months as more people are choosing to cycle for their commute.
According to new data, there has also been an increase in the number of people looking at homes along the Cycle Superhighways. This showcases that more buyers want to live close to these routes.
Do the Cycle Superhighways add premiums to prices?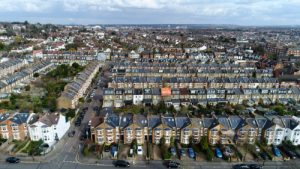 With more people looking at homes near the cycling routes, it is a good idea to look at the prices they would need to pay. Not surprisingly, the average house price along some of the routes is above the average for London. However, it is important to keep in mind that some of the routes run through Prime Central Boroughs where house prices are very high. This can push up the average value for a home along the entire route.
The Cycle Superhighway with the highest premium is CS3. This route goes through many prime areas, including Kensington, Westminster, and Knightsbridge. It also runs east, connecting to the City and Canary Wharf. The average price for a home along this route is £1.2million. That is an incredibly 149% above the London average.
At the other end of the list, the lowest premium is homes along CS2. The average price for a home along this route is £591,080. This is less than half of the average on CS3. However, it is still 22% higher than the average for London.
The Merton to the City Cycle Superhighway, CS7, is one of the most popular routes, especially for commuters. Interestingly, it also has the second lowest premium at 43% above the London average.
Property management in Merton
At Finefair Ltd we work very hard to deliver reliable management services for all kinds of portfolios. Clients can trust us to look after their assets. We will ensure they get the right maintenance and satisfy all of their responsibilities.
If you want to talk about property management, Merton has nobody better to ask than us. We can discuss every aspect of the service and then help you to decide exactly what you need. As a result, you can have confidence that you are working with the right people.