Finefair Ltd knows how awful it is to have to deal with void periods. In fact, they can result in big losses for the landlord. We work to help prevent this by guaranteeing rent with our helpful schemes. Clients trust us and have helped us become one of the top guaranteed rent companies Southwark has to offer.
Aylesbury Estate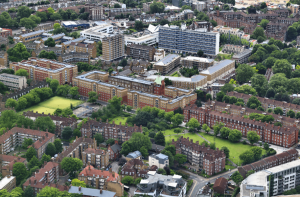 Southwark Council agreed a huge deal with NHG in 2014 to regenerate the Aylesbury Estate. The goal was to create 4,000 high quality new homes, replacing the older, poor quality housing on the site. In total 50% of the new homes would have been affordable.
However, the council and NHG recently struck a new deal for the development. This will see the council turn an additional 280 homes to social housing. It adapts the original plans to have the first parts of the development as mixed tenure. Instead, a total of 581 homes on the first development will be council housing. These homes will be available for social rent. Then, the third phase will be mixed tenure like the original plan.
The council will pay £193million to deliver these 581 homes. The majority of this funding will come from their own funds. However, they plan to secure a £54.5million grant from the GLA.
Adapting to current challenges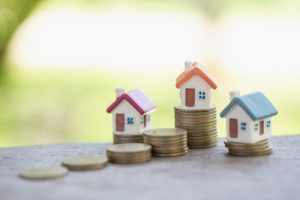 The change in the agreement will benefit both Southwark and NHG. The current climate is a tricky one for developers. It is even harder with mixed tenure projects as the sale of private homes tends to have an impact on when and how much social housing can be built. This can be tricky with the restrictions and concerns about coronavirus.
Work on the project will accelerate because of the new agreement. It will provide funding for the first stages so that work can begin on creating the council housing. This will speed up the delivery of these homes. It will also unlock the next phases of the development, allowing them to begin much sooner.
Guaranteed rent companies in Southwark
Finefair Ltd stands out from other providers of rent guarantees by offering the most professional service. More importantly, we don't charge landlords to use the scheme. There is no commission or management fee. This means property owners can look forward to getting their rent without worrying about how much the service is costing them.
Another thing that makes us a top name in our field is we take very good care of properties. Professional management is very important to us and we work to keep every home in a great condition. This is good for the owner as well as the tenants.
So, if you want to learn more about us and why we are one of the best guaranteed rent companies Southwark has, please get in touch. You can also browse our website for details.