Finefair works as hard as we can to offer the best solutions for our clients. We combine everything you need into a single service. For example we can guarantee your rent, find tenants, manage the property and arrange maintenance. We have the skills to take care of any needs, even offering the best block management Enfield clients could ask for.
Lea Valley
This is set to become one of the booming hotspots in London in the next 20 years. The district is prime for redevelopment and could welcome 100,000 new homes, almost 20% of the total pipeline for the capital in the next two decades. As part of this there could be four brand new town centres as well as various other amenities.
History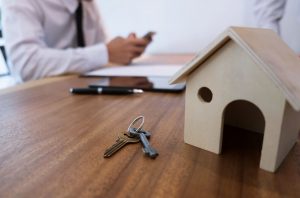 This part of London, running from Ponders End in Enfield to Bow Creek on the Thames in Tower Hamlets, has a great history. The area was formerly a huge industrial basin. It has waterways that made it a good route for transporting timber and making flour in the 11th century. In fact, there were once a number of mills in the area.
As England became an industrial powerhouse this part of London became home to countless manufacturers. Surprisingly, lots of them were creating smelly items. This included things like soap, glue, resin, varnish and paint. In addition there was the Thames Ironworks in Bow on Creek. Here the main activity was shipbuilding and it was the location where the first all iron warship, HMS Warrior, was built.
However, the slowdown in industrial activity in England hit the area hard. The majority of these former businesses ceased trading. Today there are relics of the past glory, including large warehouses, but there are huge swathes of land that are no longer in use.
Redevelopment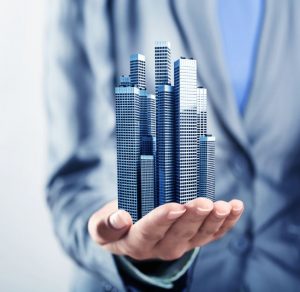 Several new projects in the area will look to redevelop all this free space. There are lots of opportunities to open up old waterways and then create lots of beautiful new riverside homes. The goal is to increase the population density from 1,600 per sq km, one of the lowest rates in the capital, to 2,500 per sq km.
The projects will make this a thriving region for house buyers. As the top provider of block management Enfield has, we will be happy to help investors who put their money in these new areas. In the next five years there could be 23,500 new homes. This could then rise to an incredible 105,300 by 2040.
Waterside towns
As we said above, the plan is to create four new town centres. These will be at the huge £6billion Meridian Water in Enfield, TwelveTrees in West Ham, Sugar House Island near Bow, and Bow Creek & Aberfeldy Village. These will likely become some of the most impressive waterside towns in the capital so they will attract a lot of interest.
All the work going on could see prices in Lea Valley rise by up to 90%. As a result, this is a fantastic opportunity for all kinds of investors.
Talk to us about block management in Enfield
If you are thinking about the future, we can help. Our services are reliable and offer as much value as possible. Most importantly, we can adapt to suit whatever you need. If you need a complete solution, we can provide it. However, if you just want us to step in to handle things like management while you do other jobs, we can still help you.
We are always happy to offer advice. If you would like to discuss services with us, just get in touch. Keep in mind we are the top provider of block management Enfield has. As a result, no other company can offer a service like ours.