At Finefair Ltd we support all kinds of landlords and property investors. Our services are very broad, including management and maintenance. We also offer the most reliable guaranteed rent Waltham Forest has to offer. It is a great service that offers excellent assurances on rental income.
Some of the clients we serve want to buy a property and redevelop it before returning it to the market. Such a project can be very rewarding. However, it is important to take care. You need to look at your development rights, planning permission, and other rules.
Check with the local authority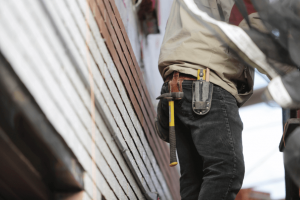 It can be tricky to make sense of the planning requirements in London. They can differ slightly by borough and each individual area within them. Some local authorities are very strict and others are far more flexible. So, with all of that in mind, you should never rush a project and just assume you are free to proceed. Instead, you should ask the council for clarification.
What you need to do is take a close look at the kind of project you want to do. You can then speak to the local authority to see if it would fall within your permitted development rights. If it does, you are off to the races. However, if it does not, you will need to get planning consent. Here you will need to provide all the documents and a detailed plan so the council can decide if they want to give approval or decline the proposal.
Listings or conservation
It can be trickier to get permission to make changes to a property if it has a listing. The extra protection preserves the character and heritage of a building. As a result you may not be able to make as many alterations or add extensions. There may even be limits on what you can change inside.
The rules can be even stricter in conservation areas. Here the special status helps to preserve the character and history of the whole area. That means you may struggle if you want to make big changes to a property.
Penalties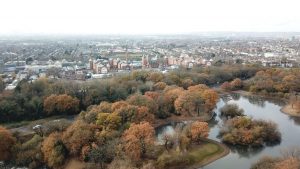 Unfortunately some property owners fail to get permission for a project, either willingly or by accident. In these cases, the local authority has a choice of enforcement powers. If they find that the development was illegal, they can ask for the owner to undo what has been done. This can include removing extensions and putting the property back how it was.
In some cases the local authority needs to go even further than simply asking the owner to undo the work. Sometimes they may issue fines or demand a jail term. In some situations people can also be banned from managing or holding licenses for properties.
Recently there were a number of high profile cases in Waltham Forest. Here three landlords received fines totalling over £420,000. The local council found that properties had been converted illegally and that the landlords had then been earning rental income from them. After previous enforcement action to demand the work be undone were ignored, the council took the next step to issue fines under the Proceed of Crime Act.
Talk to us about guaranteed rent in Waltham Forest
Finefair Ltd is proud to offer first rate services to numerous landlords. We support people who live in London and invest in their local area, UK based investors, and overseas clients too. Whatever the situation, we do all we can to make sure they have the best experience.
When it comes to guaranteed rent, Waltham Forest has no better provider. We can protect incomes for all kinds of portfolios, including family homes, blocks, and estates. We even work with a number of HMOs. Your assets will be in the right hands with us.
So, if you want to find out more, please get in touch.