Finefair has what it takes to manage all kinds of blocks of properties. As a result we are the best name for block management Hammersmith and Fulham has. When clients choose a service from us they can expect first rate maintenance, reliable rent collection, and more.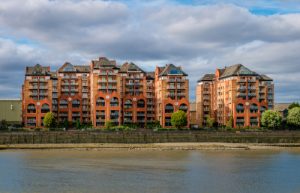 One thing people look at when they invest in a property is the quality of the schools in the area. This is important for people looking for a home. It is also key for landlords because these areas tend to have the highest demand and most stability. Hammersmith and Fulham is a popular area with lots of fantastic schools.
A brand new scheme
While the quality of the schools in Hammersmith and Fulham is a big selling point, a new scheme recently revealed by the council could make them even more popular. From September 2019 primary schools in the area will be offering free breakfasts universally. As a result they will be available to all pupils regardless of their income.
In January 2020 the scheme will expand even further. Here two secondary schools, including Fulham college boys' school, will offer free lunches. Again they will be available to all students regardless of income. This will be the first scheme of its type in England and Wales.
Food poverty
The schemes are a response to concerns about food poverty and that students may go hungry at schools. They will make more food available and break down the stigma that prevents some families from claiming the free meals.
The funding for the schemes is coming from a great source. When property developers apply for planning permission in Hammersmith and Fulham many of them have to pay money to the local council. This money will fund the free meals. In total around 10,700 children in the Borough will benefit.
If you are a landlord or want to invest we recommend you have a look at our services. While Finefair is the top team for block management Hammersmith and Fulham has, it is not all we do. We also provide lettings, guaranteed rent and more. You can speak to us about any service, just get in touch.