At Finefair we understand the value of expert help, especially when it comes to property assets. As a result our team can offer first rate support for investors and landlords across London. An example of this is services for investment properties Hackney and other areas across the capital can rely on.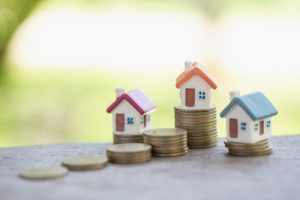 Some of the latest data from Rightmove has helped reveal which of the property markets in the capital are the hottest. They did this by looking into which London boroughs have the most enquiries per property sent to local estate agents. These were from people across the UK hoping to buy homes. Hackney is at the top of this list, revealing it as the borough that is the most sought after by home buyers.
A property hotspot
There has been a steady decline in house prices across London over the past year. This is more than likely related to the politics surrounding Brexit. Before this, Hackney house prices increased by more than any other UK local authority since 1998 and have surged by 568% over 20 years. Currently, a home's average asking price is £626,095. This follows an annual 4.9% drop in the year to May.
The popularity growth of the borough over the past decade began because of the rising prices of surrounding areas including Islington. As a result more people chose to move to Hackney. Many restaurants and bars also opened during this time. There are great transport links too, making it easy for locals to travel. Both young families and people working in the City are attracted to this area due to it having "everything on the doorstep".
In the past, lots of Hackney areas barely had any bars or shops. But now, there are plenty of pockets across the borough. There are places like Upper Clapton which were not popular areas 5 years ago. Now though, there are people who really want to be here.
Islington, Southwark, Lambeth, and Haringey made up the rest of the top 5 for the London boroughs with the most in-demand property.
Looking for leading property services?
Our work includes helping to manage the excellent investment properties Hackney is home to. With a dedicated team that works hard to provide first class assistance, you will be in great hands. Don't wait; reach out to Finefair now to discuss the details of your needs and what we can do for you.