Here at Finefair, we offer tailor-made solutions for all property needs. For example, we offer help with block management Hammersmith and Fulham can count on. No kind of property is off-limits with our services. To clarify, we manage entire blocks of flats and housing estates as well as individual properties.
Maintaining customer's high expectations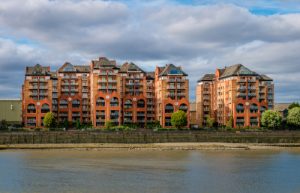 Block management can be complex. It means handling several different properties all at once. However, our experience in the business enables us to carry out the work to the highest standards of efficiency.
As a modern company, we use the latest technology. We do this in order to keep our clients up to date with the management of their portfolio. It also assists our team with smooth, successful management. You'll be able to view reports and financial data online at any time you like. So, even if you're in another part of the world, you can be confident in our work.
If you want to participate in inspections and other parts of the management process, don't worry. We are always more than happy to let you take part. You can have as much or as little involvement in the process as your schedule allows.
Leading block management Hammersmith and Fulham loves
Our straightforward and versatile approach to our work has helped thousands of clients over the years. We do not only work in this West London borough but across the entire capital and beyond. This includes locations like Haringey and Waltham Forest. If you would like to take advantage of our services, feel free to get in touch with us. We will be happy to supply you with more information.
If they require block management Hammersmith and Fulham can turn to Finefair. Please do not hesitate to contact us on 0208 554 0500 for more details.