If you have ever had worries about receiving your rent money on time, or about finding the right tenants, worry no longer. We specialise in guaranteed rent in Leyton, the rest of London, and the UK.
What's not to love about guaranteed rent in Leyton?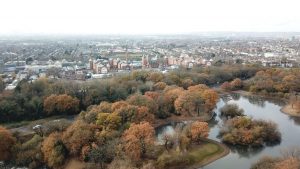 We are well known for offering the most outstanding property services in London and beyond. In fact, we cover every district of the city from Leytonstone to Brimsdown to Haringey to Ilford to Markhouse. Our most popular service is guaranteed rent. This involves us paying the rent on a property for an agreed period, which can be anything up to ten years. This gives the landlord security and peace of mind. They will know exactly when they will receive rent payments and how much they will be getting no matter what. It also saves them time, as we manage the property and take care of it throughout the whole term.
We achieve the highest guaranteed rent for our clients. This means that you can optimise your profits when you work with us. As we don't charge you any fees for our management service, you will save time as well as money. We know that many landlords like to stay informed about what is happening with their properties. So, we carry out monthly inspections and if required, will send you a report. You can always be certain that we will help protect your valuable investment and keep it in its original condition.
Work with Finefair today
If you have an interest in learning more about guaranteed rent in Leyton or anywhere else in the UK, don't look anywhere else but Finefair. We have a deep understanding of the challenges facing modern landlords. We use this knowledge to provide our clients with the most flexible, convenient and profitable services available anywhere in the capital. So, get in touch with us today.