Do you tire of the stress, worry and financial uncertainty of life as a landlord? Rental properties can pose many problems. This is especially the case when tenants don't pay their rent or when the place is vacant and unprofitable. If you have faced these problems and want a new way of doing things, get in touch with us at Finefair. We can help you to let your property to the right tenants and manage your properties professionally. On top of this, you can enjoy a profit with guaranteed rent in Leytonstone and further for years to come.
Guaranteed rent for Leytonstone and the rest of the UK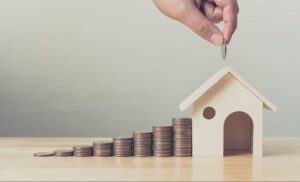 We are an extremely versatile property company. We offer various services, but our most popular service is guaranteed rent in Leytonstone, Markhouse, Valley and the rest of London. Finefair is the only company who will guarantee the rent on any UK property. Furthermore, we promise to achieve the highest rent for our clients every time.
When you come on board with our guaranteed rent scheme, you'll enjoy the security of a guaranteed payment each and every month, no matter what happens. The money will be paid into your bank account at the same time each month. In addition, we'll manage all paperwork, appointments, viewings, and all the other tasks which can eat up so much of your time as a landlord. We don't charge you any fees for this. So you can have total peace of mind without worrying about hidden costs.
The place to go for your property needs
If you like the idea of receiving a guaranteed payment no matter what the situation, then get in touch. You will be able to guaranteed rent Leytonstone enquire further about our guaranteed rent in Leytonstone and beyond. Simply give us a call or send an email. We will be happy to explain things further, whatever type of properties you own.