Are you an investor who owns rental properties in the capital, or anywhere else in the UK? Are you tired of the stress and financial worries? Maybe you are in search of a solution that reduces your workload, while giving you total peace of mind? Then consider our offers for guaranteed rent in Valley and beyond.
Guaranteed rent Valley and the rest of London trusts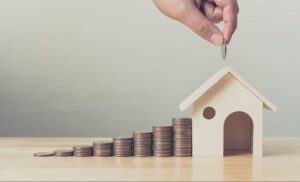 Guaranteed rent is so simple and is designed to make your life easier. In effect, we become your tenant and pay your rent each month. This gives you the confidence of knowing exactly when the money will arrive. In the event that your property is vaccant, or if the actual tenants can't pay for any reason, you will still get money from the property. This security is the main reason why so many of our clients choose our guaranteed rent offer. In fact, it is the most popular service we provide.
From the moment you lease your property with us, we will take the workload out of your hands. From council tax to bills to inspections, we will do it all. We do while simultaneously paying you a set amount each and every month without fail. You will save yourself huge amounts of time. You will then be able to can carry on with other business, knowing that the money will still keep coming in.
Let the Finefair team assist you and your portfolio
Bear in mind, we do not only provide guaranteed rent in Valley, Upper Walthamstow, Walthamstow Central and other areas of London. We guarantee the rent on any property within the UK. No matter how large or small your property portfolio, no matter what type of homes or commercial buildings within it, we can help you. So, call our team today to learn all about our work and what we can do for you.