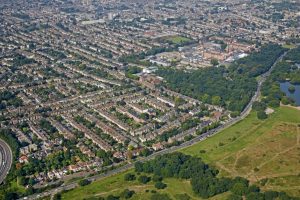 Does the idea of a guaranteed rental income, with no commission fees, no breaks in the payments and no worries about repairs or tenants seem too good to be true? When you are working with Finefair, this vision becomes a reality. We are known for our work providing guaranteed rent in Ilford and the rest of London as well as the UK.
We offer a reliable, regular, convenient and easy guaranteed rent service. This is completely geared towards the requirements of modern landlords and investors. Our scheme is open to all landlords throughout the entire UK. This is the case no matter what type of property they own. The length of the scheme is totally down to your individual preferences – anything from six months, right up to an entire decade.
What can you enjoy from guaranteed rent in Ilford?
In a nutshell, this scheme involves us paying your rent each month, rather than your tenants. The payments continue even through those inevitable periods when the property will be empty for a while. As a result, you will never lose out on your rent and won't have to worry about payments arriving on time. We don't just pay the rent, but also take on the day to day management. This includes dealing with paperwork, inspections and issues such as council tax. Our comprehensive guaranteed rent in Ilford has ensured our reputation as the leading provider in the capital.
Give us a call to speak to the team
Remember we do not just offer guaranteed rent in Ilford, Little Heath, Wanstead, Loxford and other areas of London; we have made our unique scheme accessible to all types of landlords throughout the whole of the UK. To discover more about what we can do for you, give us a call today. Whatever the contents of your property portfolio, we're confident we can provide the perfect answer to your requirements.