We are a unique property company with a difference. We stand out from other companies offering guaranteed rent in Loxford. This is because we are open to working with any investor. We do this regardless of how many properties they own, what type of properties are contained within their portfolio, or where they are located in the UK.
Providing the guaranteed rent Loxford loves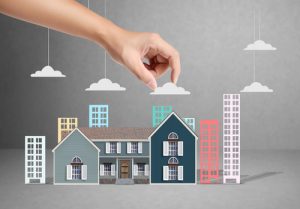 Wherever your investment is that you want a rent guarantee on, rest assured we will be able to guarantee your rent and pay you the best rates you will find anywhere. This is the case with this particular area of north east London, another part of the area such as Monkhams or Newbury Park, or a completely different part of the country,
From the day you sign up with us, we will start paying you the very next day. With such a fast result, you can start planning your financial future straight away.
When you are working with us, there is no need to be concerned about all those time-consuming appointments, viewings and paperwork that come along with letting a property. We can take care of it all for you, completely free, with no management fees. Our establishment has more than a decade of experience managing properties. This makes us the leading choice for this service anywhere in the capital.
Work with a premier property team
We don't charge you for our management or make you pay us commission. So, it's in our interest to achieve the highest possible guaranteed rent for you. This is just one of the many reasons why you should choose Finefair for your guaranteed rent in Loxford. If you'd like to learn more about any aspects of our property services then please don't hesitate to contact us. From guaranteed rent to acting as a lettings agent to management, we can do it all.