As a landlord, are you concerned about losing out on that all-important rent money? Have you had issues in the past with unpaid rent or a lack of tenants meaning you're left without rent payments? Our schemes for guaranteed rent in Little Heath and beyond can solve all these problems for you.
Highly beneficial for landlords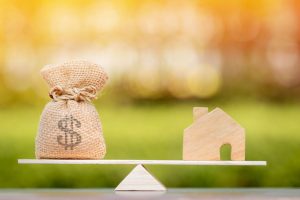 These unique schemes really convenient and reliable. On top of this, they are also completely tailor-made to suit your own requirements. Whether you want to get your rent paid for a relatively short period of just a few months, or for several years, we can help. Rest assured we can provide exactly what you need and will always have your best interests at heart.
We always strive to offer the most outstanding guaranteed rent in Little Heath. This is as well as throughout the whole of London. We do this by commencing payments just one day after you sign up to the scheme and by never charging management fees. Furthermore, we take the utmost care over your property for the entire duration of the scheme. Regular inspections ensure that we help keep everything in order. At the same time, our conscientious team will complete all paperwork, viewings, and appointments. This is as well as all those other matters that can take up so much of your valuable time as a landlord.
Finefair is here to help with guaranteed rent in Little Heath
All your properties can be included within our guaranteed rent scheme. From the smallest single apartment to multiple properties, from blocks and HMOs to individual houses. We don't only provide guaranteed rent in Little Heath; we also cover properties throughout London. This includes such areas as Loxford and Monkhams, as well as properties up and down the entire country. Call us today so you can start enjoying the security of money arriving in your account at the same time each and every month.