One of the most popular services we provide is guaranteed rent in Lewisham. This scheme is easy and convenient. Furthermore, it gives you the security of knowing the rent will be paid on time, every time. One of the reasons our guaranteed rent scheme stands out is because it is open to all properties, of any size, in any area. If you own multiple properties, or an entire block, you may think that it would be difficult to guarantee your rent. However, when you are working with us you will not have any problems.
Start enjoying guaranteed rent in Lewisham today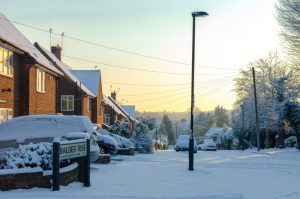 When you take part in this scheme, you will have reassurance that the property is being managed by experts. Whatever aspects you need help with, our team would be happy to help you. We have extensive experience managing all types of properties from Newham to Sutton and from Tower Hamlets to Croydon, covering the whole of Greater London and guaranteeing your rent for any location within the UK.
The scheme is totally flexible to suit each individual client. Perhaps you want to guarantee your rent for just a year while you wait to sell the property on. Or, maybe you want a longer-term commitment. Whatever you require, we can provide something for you. We have schemes lasting for any period from one year right up to ten years. With no management fees or commission, our guaranteed rent in Lewisham makes good financial sense for you.
Finefair is here to help you and your properties
Call now and you could be receiving your first rent payment within just 24 hours of signing up. The process is quick, easy and hassle-free. In addition you will be able to have peace of mind knowing your valuable property investments are in good hands. So what are you waiting for?