We understand that landlords are often concerned about unreliable tenants. They can also end up worrying about missing out on rent payments when their property is unoccupied. One way to get rid of these concerns is to embark on one of our schemes. For instance, we provide guaranteed rent in Sutton or wherever else your property is located. At Finefair, we can offer you a quality service. This will ensure you receive a regular rental payment every month, even if your property is empty.
Guaranteed rent Sutton and beyond can count on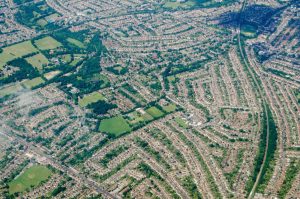 Our rent guarantee schemes have proved extremely popular with investors and landlords over the years. We are able to guarantee rent for any kind of property anywhere in the UK. This makes us the most flexible option for anyone who wishes to guarantee their rent throughout the country.
When you sign up for guaranteed rent with us, the payments will begin within 24 hours. There's no management fee and no commission involved. So, we are a financially sound option for you. As well as guaranteeing your rent money, we can fully manage the property. This is as well and handling all the tenants' needs. From showing them around the property before they move in to arranging tradesmen to carry out repairs, we can do it all.
Why not turn to Finefair today?
We make it so easy for you to guarantee our investments. Our helpful, knowledgeable team will always be on hand to answer any enquiries or concerns you may have about the scheme. Whether you need guaranteed rent in Sutton, or another London borough such as Bromley, Islington, Barking and Dagenham or Croydon, you can always be certain we have the perfect solution to offer you. We can even help if you want to guarantee your rent on any type of property anywhere else in the UK.