As a landlord, you face many challenges as well as worries about your valuable investments. If you want an easier way to handle your rental property and reduce your workload, get in touch with Finefair. We are a reliable, professional and long-established company. We offer guaranteed rent in Forest, Grove Green, Grange Park, Tottenham, Hale End, and throughout the rest of London as well as the UK.
Turn to the best for property services
Guaranteed rent is simple. We will pay an agreed amount directly into your account on the first Friday of every month, no matter what. In the past, you may have missed out on rent payments. This could have been because of tenants losing their jobs or some other unforeseen circumstance. But, when you are participating in one of these schemes, you will never have to worry about problems like this again.
Work with us for guaranteed rent Forest trusts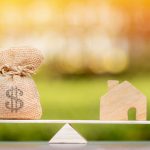 We will carry on paying your rent no matter what, all year round. As the terms of the lease are completely flexible, you are always in control of your own investments. Do you want a short term plan whereby we pay your rent for a few months while you are busy with something else? Or do you want to make this a more permanent plan so you can enjoy freedom and financial security for several years? No problem – we can provide a term that suits you.
We understand the stress that lettings can bring, not least the financial worries it produces. That is why we work hard to provide the best guaranteed rent in Forest and throughout the rest of the UK. To talk to a member of our team, just give us a call now. We will be able to help you decide if guaranteed rent is the right option for you.