Do your tenants give you more work than you can deal with? Are you sick of going without rent money when your property is temporarily empty? Do you want to save time while still enjoying a steady income from your investments? Then you should seriously consider coming to Finefair to sign up for guaranteed rent in Tottenham. We do not just cover this area of Haringey. In fact, we guarantee the rent on all properties. We do so whether they are in London areas like Tottenham Hale or West Green, or in a totally separate part of the UK.
So much to gain from guaranteed rent in Tottenham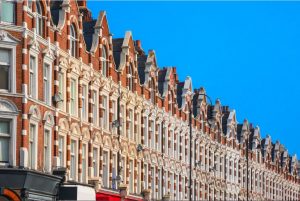 When you decide to go with guaranteed rent, you will receive regular agreed monthly payments for a term of your choosing. This is as well as a full management service from our expert team. This term could be anything from one year to a whole decade. No matter what type of property or properties you own, we can offer guaranteed rent to you. At the end of the agreed period, your property will be returned to you. You will then be able to embark on another rent scheme, sell it on, let it, or do whatever else you wish.
With payments starting just one day after you sign up, you can start enjoying the many benefits of guaranteed rent almost immediately. You can carry on receiving regular payments straight into your account for up to ten years.
See how Finefair can help you today
Remove the risk of lettings and enjoy a more profitable career as a landlord. It has never been simpler to find outstanding guaranteed rent in Tottenham and beyond. So, make sure that you call us first whenever you are in need of property expertise and unique property services.