If you own a rental property, you will understand the difficulties faced by landlords on a daily basis. Many have to deal with problems such as tenants not paying the rent, leaving them short of the funds they need to pay the mortgage. Or, perhaps their property is left empty for a period of time so they miss out on profits. By choosing guaranteed rent in Grange Park, you can eliminate these worries. Instead, you will be able to enjoy a stress free life as a property investor with Finefair.
Services that give you confidence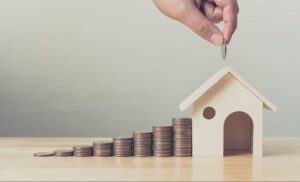 Our scheme allows you the security of a guaranteed monthly payment even during periods when the property is unoccupied. The scheme is completely flexible as we want to cater for the needs of each and every client we work with. We do this regardless of whether you want to get your rent paid for six months or ten years. Our adjustable guaranteed rent schemes give you the option that suits your circumstances the best.
We don't charge any commission or management fees for our services. With more than a decade of experience, our team will be able to expertly manage your entire portfolio. This leaves you with more time to get on with your life. We also guarantee the highest possible rent for all investors and strive to optimise your success and profit as a landlord. These are just some of the reasons why we are the leading choice for guaranteed rent in Grange Park.
Don't delay – turn to us
If you have an interest in these services, Finefair is the premier choice for you. We can help regardless of whether your investments are located in Grange Park, another area of the capital such as New Southgate or Hadley Wood, or even at the other end of the country. We aim to cover the needs of all UK landlords by providing the most outstanding level of service for you.