Have you ever suffered from lost income when your tenants have been made jobless. Or, maybe they have been unable to pay their rent for other reasons? Do you want to save time on property management and hand over the task to professionals? Do you just want to enjoy greater financial security and ensure your income for the next few years? If any of these apply to you and you own a rental property in the UK, come to Finefair. We can offer you an amazing scheme for guaranteed rent in New Southgate and other locations across the country. Our work will remove these worries. This will leave you feeling confident that you are making a profit from your investment properties.
Guaranteed rent New Southgate – Incredibly popular!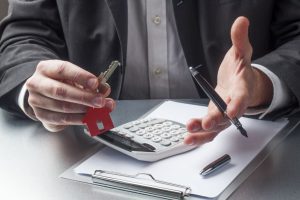 When you decide to take part in our guaranteed rent offer, your payments will begin within just 24 hours. As a result, you won't be left waiting around for your money. You won't find a speedier or more efficient guaranteed rent service anywhere else.
Although we provide a wide variety of property services, our guaranteed rent in New Southgate, Oakwood, Palmers Green and the rest of London is the most popular service we offer. This is down to the fact that we offer total flexibility. This is along with no management fees and a term that can be as long as you need – anything up to ten years. If you need a short or long term solution to unpaid rent, this could definitely be the answer you have been looking for.
Succeed with your property portfolio
If you like the idea of handing over the responsibility for your property to a knowledgeable company, get in touch today. You will also be able to get your rent paid continuously. Remember we do not only pay guaranteed rent in New Southgate and other areas of London, but all over the entire country. So what are you waiting for? Speak to our team here at Finefair today.